By
Lewis
- 16 July 2014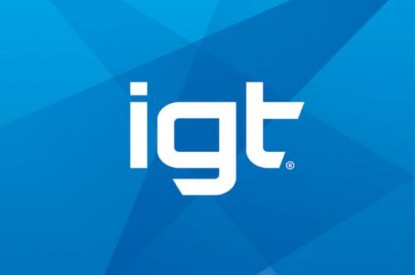 GTECH S.p.A., the Italy-based leader in worldwide regulated gaming, today announced that it has entered into a definitive merger agreement with International Game Technology, Inc., a global leader in casino and social gaming entertainment, headquartered in Las Vegas, Nevada, USA. Under the terms of the transaction, IGT and GTECH will combine under a newly formed holding company organized in the United Kingdom (NewCo).  IGT shareholders will receive a combination of $13.69 in cash plus 0.1819 NewCo shares (subject to adjustment) for each share of IGT common stock, equal to an aggregate value of $18.25 per IGT share.  GTECH shareholders will exchange each of their existing GTECH shares for one (1) newly issued ordinary share of NewCo.  The aggregate transaction value is approximately $6.4 billion inclusive of the assumption of approximately $1.75 billion in existing IGT net debt.
The transaction creates the world's leading end-to-end gaming company, uniquely positioned to capitalize on opportunities across global gaming market segments. The new company combines best-in-class content, operator capabilities, and interactive solutions, and joins IGT's leading game library and manufacturing and operating capabilities with GTECH's gaming operations, lottery technology and services.  The agreement drives scale across all businesses, geographies and product lines and is expected to achieve more than $280 million in run-rate synergies by the third year following closing of the transaction.
Commenting on the transaction, Marco Sala, Chief Executive Officer of GTECH S.p.A. said, "This transaction is transformational for our business. With limited overlap in products and customers, the combined company will enjoy leading positions across all segments of the gaming landscape.  It will increase our global scale and with a full suite of offerings and robust customer relationships across the client spectrum, the new company will have unparalleled capabilities to address the ongoing convergence across global gaming segments.  Our expertise across these segments and greater ability to invest in R&D will improve player experiences and benefit our government and business clients.  The transaction will significantly enhance our cash flow and financial strength, and provide clear and achievable cost and revenue synergies."
"We are extremely pleased to reach a definitive merger agreement with GTECH as a result of our exploration of strategic alternatives to maximize shareholder value.  This outstanding combination of two global leaders truly defines the future of gaming entertainment.  Together we are uniquely positioned to provide the industry's broadest and most innovative portfolio of best-in-class products, solutions and services.  This strategic agreement positions us to further transform the industry while providing meaningful benefit and value to our customers, employees and shareholders," said Patti Hart, IGT CEO. "Our dedicated employees' commitment and innovation have enabled us to capitalize upon this opportunity, and we look forward to integrating with the GTECH team to achieve even greater levels of success."
The combined entity would have more than $6 billion in pro forma revenues and in excess of $2 billion in pro forma EBITDA based on the last twelve trailing months as of March 31, 2014 at current exchange rates . The combined entity is expected to generate significant free cash flow and the transaction will be accretive on a cash earnings per share basis immediately.
Additional Transaction Details
The stock component of the purchase price is subject to adjustment with a 15 percent up and down collar based on the trading price of GTECH shares prior to the closing of the transaction, with any increase in consideration payable to IGT stockholders to be paid in cash.  The transaction will include an election mechanism for IGT shareholders to elect all-stock, all-cash consideration or a mixed election, subject to proration in accordance with the terms of the merger agreement.
IGT and GTECH will combine under a newly formed UK holding company with its corporate headquarters in the United Kingdom and operating headquarters in each of Las Vegas, Providence and Rome.  NewCo will be solely listed on the New York Stock Exchange (NYSE).  IGT's shares will cease trading on the NYSE and GTECH's shares will cease to trade on the Italian Stock Exchange (Borsa Italiana).
Immediately before the GTECH-NewCo merger is completed, GTECH will transfer its Italian business into wholly-owned Italian subsidiaries which, after the merger, will become subsidiaries of NewCo.
De Agostini S.p.A. and its subsidiary DeA Partecipazioni S.p.A., holding in the aggregate approximately 59 percent of GTECH's outstanding shares, have entered into a support agreement with IGT pursuant to which they have committed with IGT to vote in favor of the transaction and undertaken certain lock-up commitments. Certain undertakings qualifying as a "shareholders agreement" with respect to GTECH, will be published in accordance with Article 122 of the Italian Unified Financial Act and implementing regulations.
As a result of the transaction, it is anticipated that existing IGT and GTECH shareholders will own approximately 20 percent and 80 percent, respectively (assuming no withdrawal rights are exercised), of NewCo's ordinary shares and De Agostini is expected to hold approximately 47 percent of NewCo's outstanding ordinary shares.
The transaction, which has been approved by the boards of directors of both companies, is currently expected to be completed in the first or second quarter of 2015. The transaction is subject to the receipt of required antitrust and gaming clearances, approval by each of the IGT and GTECH shareholders, and other customary conditions.  The GTECH-NewCo merger will trigger the withdrawal right of GTECH shareholders not approving the transaction in the meeting of GTECH shareholders. GTECH can terminate the Merger Agreement and not proceed to the closing of the transaction, inter alia, in the event that withdrawal rights are exercised in excess of 20 percent of GTECH share capital.  GTECH expects to finance the cash portion of the consideration through a combination of cash on hand and new financing.  In connection with entering into the transaction, GTECH has received binding commitments totaling $10.7 billion from Credit Suisse, Barclays and Citigroup to finance the transaction, including refinancing certain existing indebtedness.
Governance
Upon the closing of the transaction, the initial board of directors of NewCo will be comprised of 13 directors including Marco Sala, GTECH's Chief Executive Officer, who will serve as the Chief Executive Officer of NewCo; five directors to be appointed by IGT from IGT's existing board of directors, including Phil Satre, IGT's Chairman, who will serve as Chairman of NewCo, Patti Hart, IGT's current Chief Executive Officer, who will serve as a Vice-Chairman, and three additional independent directors and six directors to be appointed by De Agostini, at least four of whom will be independent and one of whom will serve as a Vice-Chairman and one independent director mutually agreed by GTECH and IGT.  NewCo will comply with NYSE corporate governance listing standards applicable to non-controlled, U.S. domestic issuers.  The UK Takeover Panel has confirmed that NewCo will not be subject to the UK Takeover Code.
In addition, to encourage long-term share ownership and to facilitate the realization of the benefits to be achieved through the combination, NewCo will implement a loyalty share program that will offer all NewCo shareholders (at the closing of the transaction and thereafter) that hold their NewCo ordinary shares continuously for at least three years, the right to receive 1 (non-transferable) special voting share per NewCo ordinary share carrying 0.9995 votes per share.
Credit Suisse is acting as lead financial advisor to GTECH and left lead arranger and bookrunner for the acquisition financing for the transaction; Barclays and Citigroup are also financial advisors to GTECH and, together with Credit Suisse,  are acting as joint lead arrangers, joint bookrunners and co-syndication agents of the acquisition financing.
Wachtell, Lipton, Rosen & Katz, Clifford Chance LLP and Lombardi Molinari Segni are serving as legal advisors to GTECH in connection with the transaction. Morgan Stanley is providing financial advice, and Sidley & Austin LLP and Allen & Overy are acting as legal advisors to IGT.