By
Lewis
- 30 April 2020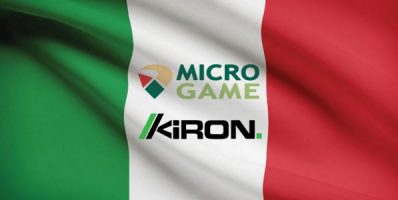 Kiron has extended its reach in Italy after securing a deal with Microgame.
Kiron will launch a wide selection of virtual content on the Microgame platform, including its virtual horse racing, dog racing and football games, enabling players to place bets across all network operators supplied by the Italian provider. Kiron will also be facilitating the introduction of Highlight Games' Soccerbet product across the Microgame network.
The collaboration adds another major brand to Kiron's partner base in Italy, joining operators including Sisal, Lottomatica, and Eurobet, further strengthening Kiron's foothold in the virtuals market.
Steven Spartinos, co-CEO of Kiron, commented: "We are delighted to be partnering with Microgame, one of Italy's leading platform suppliers. This partnership extends the distribution of our virtual content in the Italian market and raises our profile with new operators.
"This deal underlines the vast popularity of our horse racing, dog racing and new football games with local players and builds on our rapidly growing Italian presence as our country operations continue to go from strength to strength."
Microgame is one of the most established brands in the country, offering turnkey betting services, both retail and online, to a large network of operators including a range of sports betting and casino products.
Marco Castaldo, CEO Mircogame, added: "Kiron's in-demand virtual offering has built a strong reputation in the Italian market over a number of years, with a proven track record of out-performance.
"Kiron's attractive portfolio of quality virtual games will make a valuable addition to our platform and we expect our customers will see fantastic results in terms of player engagement and increased betting volumes across multiple channels."