By
Phil
- 18 March 2016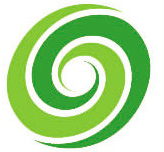 Lottomatica, a subsidiary of IGT, has entered into a consortium to bid for the Italian Lotto tender.
In addition to Lottomatica, consortium members include Italian Gaming Holding (IGH), a subsidiary of SAZKA Group and EMMA Capital; Arianna 2001, an entity affiliated with the Federation of Italian Tobacconists; and Novomatic Italia. The consortium members bring the strategic and operational expertise and financial resources to deliver an unparalleled solution to provide for the continued success of the Lotto game in Italy.
Under the terms of the consortium agreement, Lottomatica will serve as the principal operating partner to fulfil the requirements of the Lotto license. The consortium submitted its bid on March 16, 2016, in accordance with the submission deadline for the Lotto tender.
If the consortium is awarded the Lotto concession, a joint venture company will be established. Lottomatica will have 61.5 per cent equity ownership and IGH, Arianna 2001, and Novomatic Italia will have 32.5 per cent, four per cent, and two per cent share, respectively. Lottomatica will appoint a majority of the joint venture board and will enter into a contract with the joint venture to provide technology products and services for the Lotto.
If the parties are unable to reach agreement upon certain specified matters or if the joint venture's cash flow generated in the first year of operation falls below a pre-determined level, IGH may put its entire joint venture interest to Lottomatica and, in certain cases, Lottomatica may exercise a call option to acquire IGH's entire joint venture interest.