By
Phil
- 7 August 2023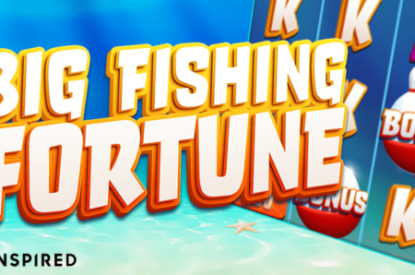 NetBet Italy has announced a new partnership with Inspired Entertainment, marking a significant milestone for both companies and reinforcing NetBet Italy's commitment to becoming the number one destination for online gaming in Italy.
Through this exciting partnership, NetBet Italy will enhance its online casino offering with a wide range of popular and fun games from Inspired's growing portfolio of premium content. Players can look forward to immersing themselves in thrilling gameplay and engaging features across a variety of titles. Some of the standout games that will be available include Big Fishing Fortune, Gold Cash Free Spins and Reel LinKing.
Inspired is renowned for its innovative game development, captivating graphics, and engaging features that entertain players for a fun iGaming experience. With its long-standing and reputable expertise in game development, Inspired is an ideal partner for NetBet Italy as they strive to provide an unrivalled online gambling experience.
By incorporating Inspired's diverse collection of content into its platform, NetBet Italy aims to provide its players with a broad selection of high-quality gaming options. The collaboration between NetBet Italy and Inspired is poised to create a compelling gaming experience that caters to the preferences and expectations of the Italian online gambling market.
"We are thrilled to join forces with Inspired and expand our online casino portfolio with their exceptional games," said Claudia Georgevici, PR manager of NetBet Italy. "Our partnership with Inspired aligns perfectly with our commitment to offering our players an exceptional gaming experience that is both immersive and rewarding. We are confident that the addition of these popular games will further enrich our players' online casino journey."
Claire Osborne, Vice President of Interactive at Inspired, said: "Italy is a growing market, with a breadth of opportunities for Inspired and this partnership marks a great move into further penetrating our presence in Italy. We are committed to providing a thriving portfolio of high quality and graphic rich content to NetBet Italy's players and look forward to building a successful partnership with them, over the coming months and years ahead."