By
Phil
- 21 January 2019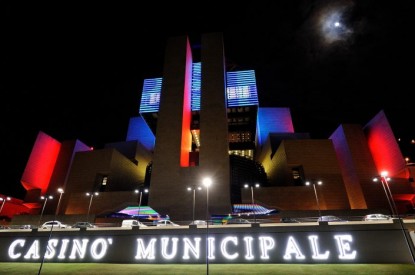 Just over five months after the closure of the municipality's casino in Campione d'Italia, all 469 employees have now officially been dismissed.
The formality became a reality with the New Year although the casino's former employees are still hopeful it will be reopened.
Located on the shores of Lake Lugano in the Province of Como in the Lombardy region of Italy, Campione d'Italia ceased operating on July 27 2018, since then a small group of protesters has been reminding the Italian government that the survival of the Italian enclave on Lake Lugano depends on the existence of the casino.
The layoffs following the bankruptcy affected 469 workers and their families, with almost half of the 1,900 inhabitants population being affected in some capacity, according to Giovanni Fagone, member of the Italian trade union SLC-CGIL.
The casino is €90m in debt. Already, the casino's façade, which was renovated in 2007 by Ticinese architect Mario Botta, is showing signs of neglect. However, to reopen the casino the Italian government would have to enact a decree to circumvent a law under which once a state-run company has gone bankrupt it can't then resume its activity.
January 18 saw Paolo Bortoluzzi a commissioner appointed by the government to review the situation with 45 days to potentially set up a new company to operate the casino.
The new Lombardy region or the Como province could participate in the new company to lead the casino forward, according to Mr. Bortoluzzi, who hasn't ruled out and that the municipality of Campione could get another chance to revive its fortunes.