By
Lewis
- 30 June 2021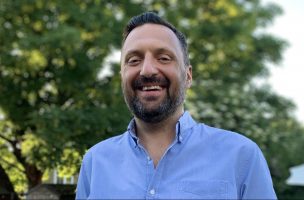 XB Net has finalised an agreement to provide its US racing content to Italian operator, Sisal.
The deal deploys a range of XB Net's live pictures, data and betting services from a network of over 60 North American tracks, allowing Sisal to fill its programming timetable with a pipeline of betting opportunities.
The daily schedule of content complements Italy's domestic racing action, providing Sisal with a source of fast-settling betting content between 18:00 and 05:00 CET.
Races include the Pegasus World Cup, and two legs of this summer's recent Triple Crown, featuring the Preakness and Belmont Stakes, alongside the season's flagship finale at the Breeders' Cup World Championships at Del Mar (5-6 November).
"During recent lockdowns, our customers soon came to appreciate the fresh excitement and value that US racing brings to their betting experience, providing a trustworthy and regular flow of quick-fire betting opportunities which hit the mark, whether they're interested in watching one race or the entire card," commented Massimo Temperelli, Managing Director of Betting at Sisal.
"Since Italy's daily domestic racing is primed to transition neatly into high-quality evening meetings stateside, top-class 24/7 programming is now the new normal for our players, thanks to this developing collaboration with XB Net and their expertise in wagering solutions.
"We can't wait to see how these progressive products continue to perform over the forthcoming highlights, like the Breeders' Cup World Championships."
Simon Fraser, Senior Vice President of International at XB Net, added: "Sisal is a giant brand whose expertise and trademark customer care is best in class. Therefore, it's a perfect moment to partner with their optimised Italian sportsbook, which has quickly embraced the merits and utility of North American racing.
"While domestic racing is back in full swing in Italy, those players who were drawn to North American racing during the pandemic have mostly been retained which represents another key validation of our product.
"Wherever you set your scene in the world, delivering the right content at peak leisure-times remains paramount during a new era of variability for any sportsbook tab. XB Net's wide range of low-latency racing solutions and racetracks are now ensuring the requisite elasticity for Sisal."