By
Phil
- 11 September 2014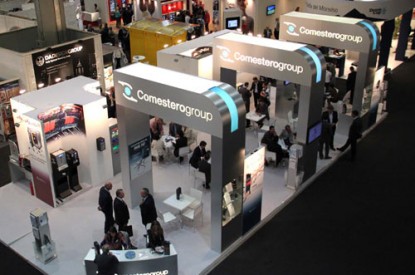 Suzo-Happ has completed the acquisition of Comesterogroup, a leading provider of electronic payment systems to the gaming and vending industries throughout Europe.
The Comesterogroup range of products and services includes a variety of payment systems and self-service machines that incorporate award winning design and cutting edge electronic technologies. Comesterogroup is headquartered in Gessate, Italy just outside of Milan.
The Comesterogroup acquisition significantly expands Suzo-Happ's presence in Key European markets: Italy, France and Spain; and broadens Suzo-Happ's diversification with access to new end-markets through Comesterogroup's carwash and laundromat automation components. Comesterogroup's products include the RM5 coin validator that when combined with Suzo-Happ's hoppers and other coin dispensing products, give customers access to complete coin handling solutions that together represent an installed base of more than 2,000,000 units. Comesterogroup has more than 5,000 customers that are an important addition to Suzo-Happ's growing customer portfolio and their 150 employees are a critical expansion of resources and human capital.
Davide Chionna, Comesterogroup President, said: "Suzo-Happ has always been a key part of our build buy partner innovation strategy. Suzo-Happ's commitment to support our speed of innovation and the level of quality offered by Comesterogroup's management will allow us to be an industry leader to our valued customers through our sales force, productive capacity, service and after-sale support."
The acquisition provides Suzo-Happ access to new technologies including Europe's leading closed-loop cashless system. It will also result in significant operational synergies in combination with Suzo-Happ's existing European business including a broadened suite of products for vending component solutions and overall manufacturing capacity.
"The transaction combines complementary strengths to create a unique company with unprecedented capabilities in coin handling and the next generation of payment processing," said Harald Wagemaker, Suzo-Happ Executive Vice President of Sales and Marketing, Europe. "With this acquisition, Suzo-Happ further expands its manufacturing capacity to improve its offering of value added component integration and contract manufacturing services."
Riccardo Chionna, Comesterogroup Managing Director said: "Suzo-Happ completely aligns with our vision for the future of automated payments. Through our shared efforts we have an even greater opportunity to deliver the most comprehensive range of payment solutions in all the markets in which we have always been a forerunner."