By
Phil
- 11 December 2018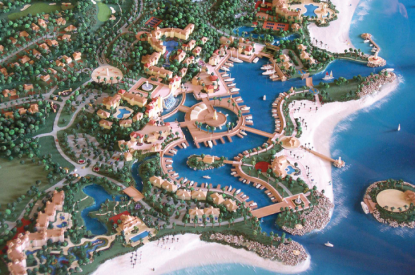 With Jamaica's first regulated casino scheduled to be operational by 2020, US attorney Bruce Liebman, co-managing partner in the Florida-based law firm Kaufman Dolowich & Voluck, believes there is a 'beautiful opportunity' for the Caribbean country to steal a lead on the sunshine state of Florida and carve out a niche for itself in terms of Caribbean gaming.
Mr. Liebman wants Jamaica to move from operating slot halls to fully-fledged casinos for which he sees a huge potential.
Speaking at the 'Hospitality Industry and Casino Operators' Guide to Managing US Liability Issues from the Caribbean', at Sandals Montego Bay, he said: "Jamaica has slot parlours," he said, "but I didn't see a lot of tourists there. The key is to get tourists to bigger gaming operations that they are used to seeing in destination resorts.
"There are no table games in Jamaica yet," he added. "Jamaica has an unbelievable opportunity to get ahead of the state of Florida. If you develop casinos in an integrated format with entertainment, condominiums, shopping, golf courses, and get it on an ocean with your beautiful sand and your beautiful beaches, you will be ahead of the state of Florida, and I believe that's a beautiful opportunity."
He believes there is an opportunity for Jamaica to take on the Bahamas, Aruba and Puerto Rico when it comes to casinos.
Minister of Tourism Edmund Bartlett though was keen to point out that Jamaica is not heading down the route of becoming a casino destination.
Whilst acknowledging that casinos were 'a lucrative element of the tourism product' he stressed 'casinos were not a requirement for our growth.' Indeed the country has surpassed its aim of 3m stopover visitors with 4.3m visitors last year without the attraction of casino gaming.
He said: "Within the context of the integrated development model, casino gaming is a driver for exponential growth, so we do not see Jamaica ever becoming a casino destination, but rather a destination in which casino gaming is available. Casinos should represent no more than 20 per cent of the value of the experience that is offered as the integrated development arrangement."
Legislation sets out a minimum of 1,000 rooms and an investment of US$1bn in order to obtain a casino licence.
Mr. Bartlett added: "The casino must come with shopping, entertainment, with music and with maritime experiences and a whole range of other experiences because we wanted to make sure that the balance remained so that there wouldn't be stand-alone casino arrangements all over Jamaica."
The Casino Commission already has two large developments being pushed through.
Celebration Jamaica is a casino project planned for between The Ritz-Carlton Golf & Spa Resort and the Rose Hall Resort & Country Club in Rose Hall, Montego Bay. The casino portion would coversome 100,000 square feet and include slot machines, table games and a sports book. The $1bn Harmony Cove is being built on over 2,000 acres in Trelawny, between Ocho Rios and Montego Bay.
In 2017 the gaming sector generated J$111.25bn, marking a 21 per cent increase in revenue from the year previous. The lottery sector accounted for J$36.8bn whilst sports betting generated J$10.04bn, up ten per cent on last year.