By
Phil
- 7 November 2016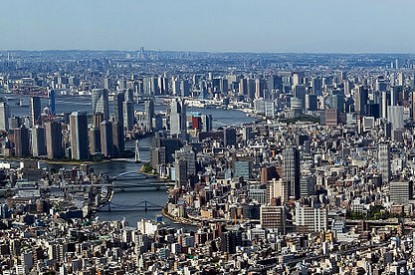 From seemingly nowhere, Japan could now be on the verge of approving a US$30bn gaming industry with Prime Minister Shinzo Abe now having a majority to support an integrated casino resort bill.
A vote is scheduled in the national Diet this week on November 9 following a week of top executives from leading casino companies, including Wynn Resorts, Las Vega Sands, MGM Resorts and Crown, who made presentations to Japanese government officials. Despite the Prime Minister's support and a legislative majority, the outcome of the vote cannot be guaranteed, however the majority itself will ensure the bill makes it to a vote.
The last time Japan considered an Integrated Resorts Promotion Bill was in April 2015, although nothing materialised due to opposition from the Komeito Party who were concerned with problem gambling. Since then support has grown for the initiative and the ruling Liberal Democrats currently have a majority in both houses of the Japanese parliament, meaning their votes would be enough to see the bill pass its first phase.
Las Vegas Sands Chairman Sheldon Adelson said: "We are hearing from various people that there is anywhere from a 99 to 100 per cent certainty that the bill will come up this Diet session. The original bill called for a one-year period to determine the 'who, what, when, where, why and how' of integrated resort with casino. So, we've got to see what happens over the next year. We'll see what the bill says when it passes. In any event it is very optimistic."
Hard Rock International is one of many companies who presented in Japan last week. Hard Rock Chief Executive Officer Hamish Dodds said: "The feeling we get is that this is more likely to happen now. There's more noise, there's greater discussions in the commercial sector about how and when this will be realised."
If Japan's lawmakers approve the bill this week, the next stage would be for an enabling act which set the location, number of resorts, levels of taxation and foreign ownership models. The timescale for this could be as long as next summer. The most likely structure for Integrated Resorts would be partnerships between US or Asian casino names and Japanese companies like Sega Sammy, Aruze, and Konami.
There is little doubt though on the huge potential for the future market. Aaron Fischer, an analyst at CLSA, added: "The Japanese gaming market is to be the Holy Grail."
He pitches annual revenues from the potential sector to be between $10bn to $40bn, with the potential that it will be 'bigger than Macau.'
CLSA also estimates Japan could be a $40bn market, dwarfing Macau at $27.1 bn and the Las Vegas Strip at $6.3bn.
Steven Gallaway of Global Market Advisors explained the bill had a better chance of being approved as Japanese legislators and stakeholders had been better informed on responsible gambling and the benefits of casinos.
He believes Japan could 'become the next Singapore' when it came to casino gaming.
Grant Govertsen of Union Gaming, said: "We believe that two IRs in Japan would quickly surpass the revenue story in Singapore, which in turn would make Japan the second largest gaming market in the world behind Macau. If the public were to understand that there would only be a couple, or a few, casinos and that they would be massive entertainment destinations that extend well beyond gambling, there would be a favourable opinion."