By
Phil
- 10 August 2021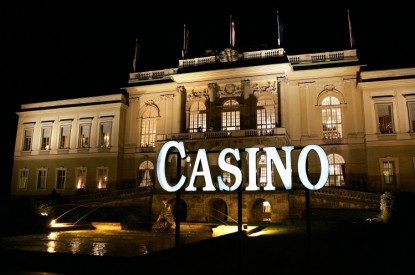 Casinos Austria International has won out in the race to be the casino partner for an Integrated Resort at Huis Ten Bosch at Sasebo City in Nagasaki with a design concept that could include a Viennese Philharmonic Orchestra as a permanent fixture.
Little is known yet about the winning bid, except that the casino spa would have a special emphasis on state-of-the-art medical treatment
Officials at Nagasaki Prefecture on confirmed that Casinos Austria was given 697 points leaving it ahead of Oshidori International, who partnered with Mohegan Gaming & Entertainment, with 682.8 points and NIKI Chyau (Parkview) Group with 667.1 points. Oshidori had though already withdrawn from the competition earlier in the week citing 'restrictive and unreasonable rules' that favoured one of the candidates.
Nagasaki Governor Hodo Nakamura said: "On January 7 of this year, Nagasaki prefecture began the public tender selection for the Kyushu-Nagasaki integrated resort operator, and today we have selected Casinos Austria International Japan to receive priority negotiation right. We would like to express our sincere gratitude to all entities who participated in our RFP at a time when the world had faced the pandemic, and for their unique proposals that make use of their own experience and expertise. We also thank the members of the evaluation committee, each with their own perspective based on their area of expertise, who have taken the time to strictly evaluate the proposals.
"Going forward, our next course of action is to come to a master agreement with the priority negotiation rights holder. The prefecture will continue its efforts toward receiving national approval for developing an integrated resort in Nagasaki."
Speaking previously at the at the Kyushu Nagasaki Integrated Resort (IR) Business-Connect Seminar, Casinos Austria International Japan's Managing Director Akio Hayashi described the plans as 'amazing' adding they had not been 'seen elsewhere in the world.' He emphasised that CAI wasn't looking to replicate the 'gaudiness of Las Vegas or Macau' but that it wanted to to create a 'European-style IR' to suit a regional city with MICE as a key.
As part of the presentation, Austrian Prime Minister Sebastian Kurtz spoke via a video recording about what a great honour it would be to be a part of Nagasaki's IR. Nagasaki Governor Hodo Nakamura has previously said: "We aim to establish an entry point for IRs with a Japanese IR in Kyushu."
The Casinos Austria project will be put forward to compete on a national scale with three other prefectures hoping to land one of three Integrated Resort casino licences from the national government along with Osaka, Wakayama and Yokohama.