By
Phil
- 25 September 2019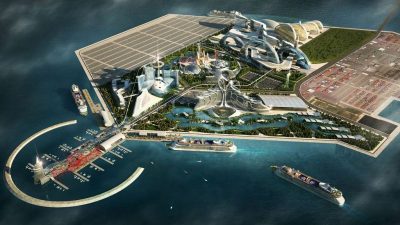 Eight localities have so far been confirmed as taking part in the race to operate an Integrated Resort in Japan, according to Tourism Minister Kazuyoshi Akaba.
He revealed that Hokkaido, Chiba, Tokyo, Yokohama, Nagoya, Osaka, Wakayama and Nagasaki have all registered their interest for one of the three casino projects being offered.
That figure could rise though with Kawasaki, Hamamatsu and Shizuokaalso still considering putting their names into the hat.
Local governments that wish to host casino resorts must file for state approval for their potential projects. The confirmation of the eight came via a survey carried out by the Tourism Agency between September 9 and September 19
Fitch Ratings believes that MGM Resorts' partnership with Japan's Orix has placed them in pole position in Osaka, following the withdrawals from Las Vegas Sands and Melco Resorts in that particular race. MGM will still be up against big Asian operators including Galaxy Entertainment and Genting.
Melco Resorts is taking a Yokohama First policy whilst Sands is focusing on Tokyo and Yokohama. Caesars Entertainment has withdrawn its interest in Japan completely to focus on its takeover by Eldorado.