By
Phil
- 17 January 2019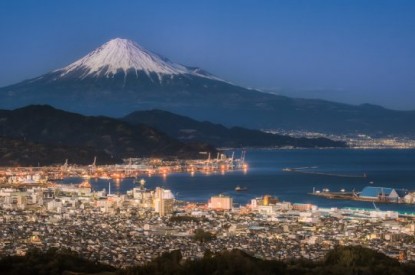 Get Nice Holdings, a company that has previously held shares in the Grand Waldo in Macau, has signed a memorandum of understanding with Japan-based Shotoku Rinaldo Corp to present plans for a potential Integrated Resort in Shizuoka prefecture.
Get Nice sold its shareholding in Macau's Grand Waldo to Galaxy Entertainment for HKD3.25bn in May 2013.
It wants to return to gaming though confirming it will be using its subsidiary company Genius Wise Holdings for 'the purpose of establishing a joint venture to develop the IR project in Japan.'
Shizuoka is located on the south coast of Japan's main island, Honshu, under the world famous, watchful gaze of Mont Fuji.
In an announcement to the Hong Kong Stock Exchange, the partners said that the project would boast 'hotels, casinos, restaurants, shops, entertainment facilities and convention centres with approximately 400,000 square metres total floor area."
The filing detailed: "Shotoku Rinaldo Corp and its beneficial owners have long been conducting business in Japan engaged in healthcare, medical equipment agricultural products as well as gaming related business in Asia."
As part of the deal, share options with a value of HKD75.3m (US$9.6m) have been issued to three people who are 'shareholders of Shotoku Rinaldo Corp or consultant in-charge of the IR project.'
Shotoku Rinaldo said it is the 'only candidate nominated' by the local Makinohara-Shi government.
It explained: "The election committee of Integrated Resort office of Makinohara-Shi, Shizuoka Prefecture, Japan has officially issued the letter of confirmation to SRC on 3 October 2018 and SRC is the only candidate nominated by the committee to submit and present the IR Project (including a casino business) in Makinohara-Shi to the state government of Japan."
"The group is expected to benefit through the combination of our extensive experience in operating integrated entertainment complex in Macau in previous years together with the expertise and local network of SRC in developing the IR Project in Japan. Such integration will bring in a new business segment and will add a new revenue stream for the group in a long run."
Image by Alpsdake – Own work, CC BY-SA 4.0, https://commons.wikimedia.org/w/index.php?curid=56296230