By
Phil
- 10 November 2014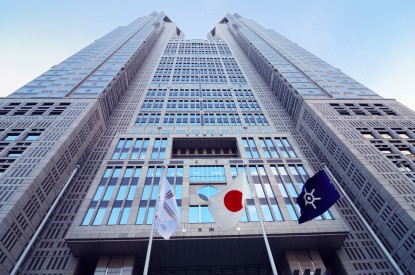 Japan's ruling Liberal Democratic Party has now axed plans to approve a casino bill during the current Diet session delivering a huge hammer blow to Prime Minister Shinzo Abe's growth strategy of casinos opening prior to the 2020 Tokyo Olympics.
The decision was taken on November 7 with opposition from members of junior coalition party Komeito blamed for the delay.
Although the plan is to keep the bill on the table, sources said it is unlikely to be discussed even in 2015.
One source said: "If they can't pass it now, I doubt whether they'll ever be able to pass it," adding that priority would be given to national defence bills.
Another source said the legislation could now be delayed by three or four years, delaying any openings until around 2024.
Casino giants such as MGM Resorts, Las Vegas Sands Corp, Wynn Resorts and Caesars Entertainment had been optimistic that the Prime Minister Abe would be able to pave the way to integrated resorts and open a market that CLSA believes could generate revenues of $40bn.
A Diet members' group made up of 224 lawmakers, led by former Chief Cabinet Secretary Hiroyuki Hosoda, wanted to approve the ruling in the current Diet session, after which the government would have presented bills to form a legal framework for casino operations.
According to a poll conducted at the start of October, 5.59 per cent of respondents said they were against the proposed legislation, while 30 per cent said they were favour of it.
The bill is also believed to have suffered due to the scandal of two cabinet ministers quitting due to funding-related enquiries. The ruling coalition will now attempt to approve the Integrated Resorts Bill during the first of two parliamentary sessions in 2015.
Doctor Toru Mihara of the Osaka University of Commerce and was one of the architects of the casino bill, said the bill's delay was a 'total loss of face' for the Prime minister and that the bill could now suffer from 'a loss of momentum.'