By
Phil
- 29 August 2012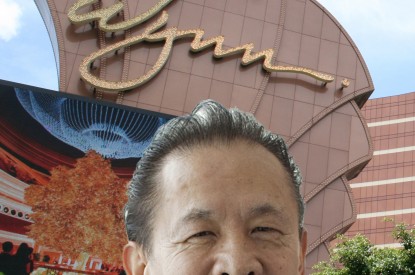 The fall out between Kazuo Okada and Steve Wynn has reached a new level with the former suing the latter for around US$140m over claims of 'fraud, deception, theft and betrayal' concerning the withdrawal of Mr. Okada's shareholding in Wynn Resorts.
Universal Entertainment and its chairman, Mr. Okada have now filed a lawsuit before the Tokyo District Court against Wynn Resorts and its Chairman and CEO, Stephen Wynn, along with the company's directors and general counsel, seeking US$140m in damages related to Wynn's attempt to strip Aruze USA of its interest in Wynn Resorts and remove Okada as a director.
The lawsuit states that the global resonance of Wynn's actions and misleading public announcements led to a falloff in Universal Entertainment's stock price and new business opportunities, and damaged Okada's reputation.
The two parties have been suing and counter suing for months. Mr. Wynn refused to back Mr. Okada's plan to build a $2bn casino resort project in the Philippines, saying it would be in direct competition with Wynn Resorts' business in Macau.
The latest action, filed on August 28, opens an additional front in the legal dispute surrounding Mr. Wynn's attempt to damage the 'reputation, credibility and property' of Universal Entertainment and Okada. That dispute has its roots in the 2010 divorce of Steve and Elaine Wynn, which resulted in Steve Wynn losing ownership of roughly half of his stock in the company, leaving Aruze USA as the single largest shareholder and posing a threat to Wynn's total control of the company.
When Mr. Okada questioned the propriety of a $135m pledge from Wynn Resorts to the University of Macau Development Foundation, Wynn moved to retaliate against Okada and eliminate the threat of dissension from the Wynn Resorts Board of Directors.
Wynn Resorts made the pledge at a time when it was seeking a gaming license for a casino in Macau. The Chancellor of the University of Macau is also the head of Macau's government, with ultimate oversight of gaming matters. The US Securities and Exchange Commission is reviewing the University of Macau Foundation donation by Wynn Resorts over possible violation of the Foreign Corrupt Practices Act. That pledge is also the subject of an inquiry by the Nevada Gaming Commission, as well as the basis for six separate shareholder lawsuits against Wynn Resorts.
In a counterclaim filed against Wynn Resorts, Limited and the Wynn Board of Directors earlier this year, now pending in the state court in Nevada, Universal is seeking to preserve Aruze USA's shareholder voting rights in Wynn Resorts, which Wynn Resorts purported to redeem.
Universal stated: "This action asserts that Steve Wynn has indulged in fraud, deception, theft and betrayal to maintain control of his gaming enterprises and enrich himself based on a false and predetermined pretext."