By
Phil
- 14 November 2018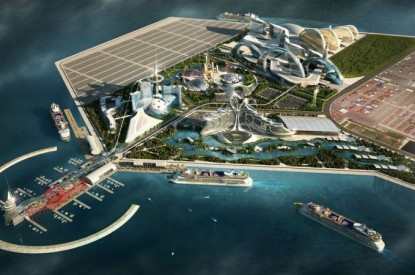 Officials in Osaka have gone public on the need for an Integrated Casino Resort to help fund the cost of hosting World Expo 2025 which have been pitched at about JPY125bn (US$1.1bn).
The reward would be a casino on the man-made site called Yumeshima or Dream island in the Japanese city of Osaka, a large port city and commercial centre on the Japanese island of Honshu. The local government will fund 33 per cent of the total of the total cost and wants a casino group to fund another third as any casino would be built at the same location. The casino group might also have to fund costs for a subway link to from Yumeshima Island to the city at an estimated cost of US$641m.
Eleven international casino operators are believed to be interested in developing an Integrated Resort in Osaka according to prefectural records. Melco Resorts has its sights firmly set on Osaka and has sponsored several events and donated money to a natural disaster preparation cause. Last year, Lawrence Ho, the owner of Melco Resorts went public saying he'd prefer to build a casino in Osaka rather than Tokyo.
Ako Shiraogawa, President of Melco Japan, said: "We will make the necessary investments. Even if severe conditions are imposed and the world's strictest regulations are put in place. We will do in Japan what we have done since our very first day, build with local partners, invest in extraordinary world-first architecture and design, create sophisticated entertainment experiences."
Caesars and MGM have both registered their interest.