By
Phil
- 2 October 2019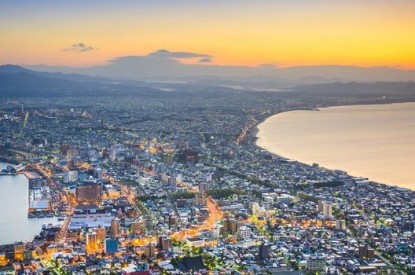 Rush Street Japan has signed up two architecture and design firms to develop its blueprint for an integrated resort development in Hokkaido Japan, the most northern of Japan's main islands.
Architecture firm Skidmore, Owings & Merrill (SOM) and landscape architecture and design firm Takano Landscape Planning (TLP) will lead the research and conceptual development for Rush Street's vision of a Hokkaido resort.
Rush Street co-founder and Chairman Neil Bluhm said: "We're extremely pleased to welcome SOM and TLP to the team. Their combination of creativity and regional insight, along with our global expertise in real estate development, enhances the solid foundation we've already built here in Japan. By selecting these design firms known for their commitment to innovation and sustainability, we're another step closer to achieving our ambition of creating a thoughtful destination that will deliver a lasting positive impact on the local community in Hokkaido."
It opened an office in the port town of Tomakomai back in December as it looks to win a casino licence in Hokkaido.
Famed for its volcanoes, natural hot springs and ski areas, the port of Tomakomai is located on Hokkaido's southern coast, close to Shin Chitose Airport. It has become a popular tourist resort with direct flights to South Korea, mainland China, Taiwan, Hong Kong, Singapore and Thailand.
Hokkaido will face competition from bigger, more illustrious Japanese cities to host one of the just three initial licences being tendered. Tomakomai City, Kushiro City, and Rusutsu Village have all been touted as potential locations for a regional casino.
The operator will call on its experience in developing and operating casinos in Des Plaines, Philadelphia, Pittsburgh, and Schenectady
Rush Street stated: "In Hokkaido we will develop a custom-made IR making full use of regional features while incorporating knowledge from the world's best real estate developer. Promoting the development of the IR will be managed thorough field survey, plans that incorporate the views of the local community, and design of facilities that considers the local environment-friendly facilities."