By
Phil
- 22 July 2021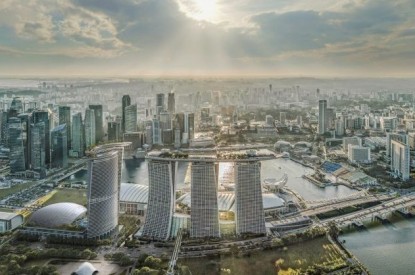 Las Vegas sands has ruled itself out of potential return to the bidding process for a casino in Japan citing 'too much uncertainty' for its reluctance to revisit a project there.
Sands pulled out of the dream of a Japanese integrated resort in May 2020, but some analysts believed that with the company offloading all of its Las Vegas properties to go all-in on Asia, a return to Japan could be on the cards.
Sands' Chairman and CEO Rob Goldstein said, however: "We've had inquiries from a lot of parties there. We tried very hard. There's a lot of money and a lot of human capital worked there in the last 10 years, 15 years and we left with a feeling that there was just too much uncertainty for us. We can always revisit something based on a change in circumstance, but at this point, we remain on the sidelines."
He added that the company remained committed to its expansion plans in Singapore.
"We remain very committed to Singapore to withstand our presence and footprint. Obviously, COVID has thrown a monkey wrench, a big monkey wrench in this whole thing But this is an extraordinary market," he said. "We are going to invest in Singapore. We've done very well there and the additions that are happening. I think the timeframe really depends on the ability to go back to work in the construction area and getting things back in line. I think we've lost 2021, we're heading to 2022."
"Our best opportunities is to reinvest in Macao and Singapore because those places have proven huge successes and I think when you're as fortunate as we are to have made $5bn plus when we build out there, who knows what, but there's a lot of running room in both Singapore and Macao. Frankly, they remain our biggest focus, because they're so extraordinary and hard to duplicate anywhere in the world. And I think that's our focus right now is getting MBS up, and hopefully, late in the fall we can invest more in Macao. The Londoner will be completed later this year or 2022, Four Seasons. We would love to deploy more capital in Asia. I think the broad opportunity is interesting. We'll see when we have the ability to get there. But it's hard to find things as extraordinary as the two places we operate today."