By
Phil
- 5 September 2017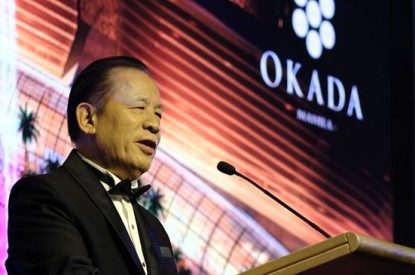 Universal Entertainment's former Chairman Kazuo Okada has been found guilty of three acts of fraud by a Special Investigation Committee.
The three-month investigation concluded that Okada 'led and conducted the fraudulent acts.'
It said: "As a result of the investigation of the Special Investigation Committee, it has become clear that Mr. Okada led and conducted the fraudulent acts. Mr. Okada committed these acts for his own personal benefit, and it can only be said that this is an extreme intermingling of private and public affairs and that there was a lack of a sense of ethics that one should naturally have as a director of a listed company."
Universal will now examine the measures it should take against Okada and Yoshinao Negishi, former director and general manager of Universal's Administrative Division.
"Additionally, based on the results of the investigation by the special investigation committee and its suggestions for measures to prevent the reoccurrence of the acts in question, going forward, the company will proceed to formulate and execute concrete measures to prevent that reoccurrence. Said concrete measures will be disclosed by the company once they have been decided on," the report added.
The charges of fraud relate to a loan of HK$135m from Tiger Resort Asia Limited to a third party between February and March 2015 for Mr. Okada's personal gain. The second case of fraud relates to the issuance of check from the third party to Mr. Okada for HK$16m. The third relates to the provision of collateral by Universal Entertainment Korea Co., when Okada borrowed US$80m to help negotiations over the purchase of land for a casino project in South Korea.
Universal added: "Simultaneously, the Director and General Manager of Administrative Division at the Time was found to have been involved in the aforementioned acts by acting on the instructions of Mr. Okada, and it is stated in the investigative report that if the Director and General Manager of Administrative Division at the Time objected to Mr. Okada's decisions, he might be dismissed from his position or in some cases expelled from the Company Group, so in reality there is room for doubt about the extent to which he could have stopped Mr. Okada. Mr. Okada paid a visit to the home of the Director and General Manager of Administrative Division at the Time to violently intimidate and threaten him with respect to the subject matter of the investigation by the Special Investigation Committee during the period of said investigation as well.
"After taking all the aforementioned circumstances into consideration, the company will proceed to examine the measures that it should take against Mr. Okada and the Director and General Manager of Administrative Division at the Time. Additionally, based on the results of the investigation by the Special Investigation Committee and its suggestions for measures to prevent the reoccurrence of the acts in question, going forward, the company will proceed to formulate and execute concrete measures to prevent that reoccurrence."