By
Phil
- 12 May 2021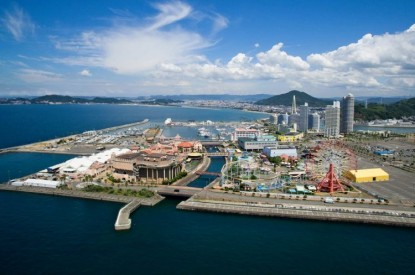 Canada-based Clairvest has been left as the only company in the race to be named the preferred operating partner for Wakayama's bid to land one of three Integrated Resort casinos following the withdrawal of Asian junket investor Suncity Group from the tender. A decision was expected to be given by the prefecture on its winning candidate imminently.
Suncity had said it would spend between HK$30bn and HK$35bn (US$3.8bn to US$4.5bn) on an Integrated Resort in the Kansai region of Wakayama, on Honshū island's Kii Peninsula.
Suncity CEO Alvin Chau confirmed however: "Due to the COVID-19 pandemic, the uncertain situation surrounding a huge number of companies around the world may continue for a long time, and the IR project procedure in Japan also is expected to take much longer. Therefore, we have considered the risks to our business and have decided to withdraw."
The withdrawal has left Clairvest as the only bidder. The Canada-based company operates several integrated resorts in Canada, the United States and Chile, and has just finished a project in India.
Clairvest has said little about its project but in a statement received by Asian Gaming Brief, Vice Chairman and Managing Director Jeff Parr, previously stated: "Clairvest will act as the quarterback for the RFP response; bringing together leading MICE operators, gaming operators, hospitality, and entertainment operators, as well as world leading responsible gaming through its partnership with the Responsible Gambling Council to ensure the RFP response for Wakayama will meet and indeed exceed the requirements of Wakayama and the central government of Japan. Clairvest will be the lead investor with its very successful experience in over 30 gaming businesses, including regional IRs around the globe.
He added: "Clairvest's sterling regulatory and successful business track record of successful partnerships has already attracted interest from many Japanese enterprises and individuals who would like to provide products and services to the Clairvest Wakayama IR team, and indeed become material investors, such that Clairvest currently believes that the IR consortium that is assembled will be world class and at least 50 percent owned by Japanese nationals."
The plan for Wakayama is to develop a casino on an artificial island called Marina City in the Japanese prefecture of Wakayama, located east of Osaka. It must offer MICE facilities covering 50,000 square meters and a casino covering no more than three per cent of the entire area. The government also wants its IR to have a 2,500 room hotel.
Wakayama had initially attracted attention from 20 international IR operators from North America, Europe and Asia, including Solaire, Lucien Barriere, Mohegan Gaming, Bloomberry Resorts and Galaxy Entertainment. Marina City is about a 40 minutes drive from Kansai International Airport and a 70 minute drive from Osaka. Its infrastructure is already well developed with many hotels and an amusement park based on medieval European townscapes.