By
William
- 27 September 2022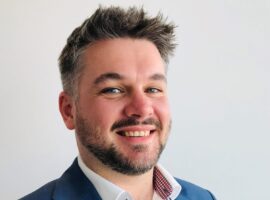 Swintt and Samurai Studio have entered an agreement to distribute games via the SwinttStudios partnership programme.
Rolled out earlier this year, SwinttStudios is an initiative developed by the Malta-based company that allows boutique software providers to develop and distribute games within the existing Swintt framework. The programme enables partners to focus mainly on the design and theme of their titles while Swintt handles game logic and product delivery.
As one of the few video slot developers in Japan that can already boast global operations, Samurai Studio will use the opportunity to tap into Swintt's distribution network and back-end tools, extending its brand outreach.
David Mann, Chief Executive Officer at Swintt, commented: "With NatsumeAtari having only launched Samurai Studio two years ago, we've been impressed with what the developer has already achieved in such a short space of time – but with SwinttStudios, we'll be able to help them reach the next level.
"Having seen the studio's flair for design and innovation, we'll now be able to take the nuts and bolts of game logic and product delivery off their hands. This will enable them to make cutting-edge game development their main priority as our distribution network makes sure that the exclusive games they create via the SwinttStudios partnership program reach all the markets where they need to be seen."
With history dating back to 1987, NatsumeAtari was first established as a business that provided technology, artwork and services to video game companies and pachinko machine developers. With a group philosophy that reads "happiness to everyone involved with NatsumeAtari", it wasn't until October 2020 that Samurai Studio was created and the group turned its hand to video slot creation.
NatsumeAtari will now use this industry experience to develop a series of exclusive games via the SwinttStudios partnership programme, giving new and existing players alike the chance to experience a range of video slots that each come with their own unique themes and features.
Mitsuhiro Koide, Chief Operating Officer at NatsumeAtari, added: "Having founded our company with a mission to spread happiness to everyone involved with NatsumeAtari, we're delighted the joy we provide to players will now reach even further through our partnership with SwinttStudios.
"By joining forces with Swintt for this exciting venture, our talented team of designers and developers can focus on creating the most immersive and enjoyable games possible while Swintt's distribution solutions and in-depth industry know-how help us put our product in front of a brand new audience."