By
Phil
- 9 July 2021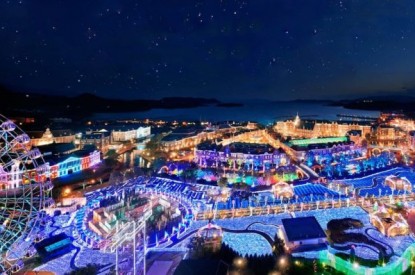 The NIKI and Chyau Fwu (Parkview) Group has named three local Japanese construction firms as its partners in its to build an Integrated Resort casino at Huis Ten Bosch theme park in Sasebo city, Nagasaki prefecture.
It has named huge Japanese construction company Hazama Ando Corporation, Osaka-based Okumura Corporation and Tanigawa Kensetsu from Kyushu as its partners but is still to confirm which casino operator it would partner with for the project.
The company said: "Hazama Ando is global, Okumura Corporation is aiming to contribute to development of a sustainable society, while Tanigawa Kensetsu is legendary in the region with cultivated techniques and the capability for large-scale construction that utilizes Nagasaki's local industries, regardless of the building materials.
"We now have all the companies with the strengths necessary to create quality architecture. These corporations will apply their skills to aim to achieve this project with the highest quality architecture."
Etsuko Oishi, executive vice president of THE NIKI, added: "We have planned and designed a world-class integrated resort for Nagasaki. We intend to attract premium tourists to Kyushu, contributing to the revitalization of the local economy and becoming a major IR in the Asia region. We look forward to working with local communities and local governments in the process to bring a world-leading facility to the region.
It will compete with a consortium including Oshidori Consortium and Mohegan Gaming and a bid also from Casino Austria with a decision expected by August.