By
Lewis
- 5 November 2020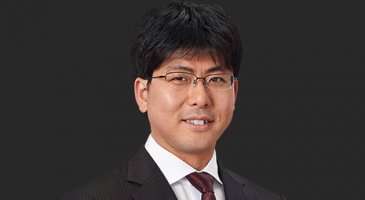 Pachinko has taken the brunt of the Covid-related downturn in the Japanese gaming market, despite many locations remaining open, against advice, during the soft lockdown period. Online horse racing has proved popular, but the major concern and focus for the global gaming industry is the impact of Covid on the development of Japan's Integrated Casino Resorts. Bribery scandals, delays and a new Prime Minister only serve to heighten market uncertainty.
The main gambling markets in Japan are, of course, Pachinko and Pachislot. Although these markets have been contracting since a mid-90s peak, as of last year there were around 10,000 pachinko halls and some 4.22 million machines installed in these locations, averaging over 400 machines per location. The parlours see around 9.5 million players compared to 17 million at their peak whilst the combined market is worth around ¥20.7tr (around ¥30tr a decade ago).
Racing is classified in two categories – those conducted by Japan Racing Association (JRA) and those by local governments (NAR). Last year JRA held 288 racing days and 3,452 races run with 6.2 million attendees at 10 racecourses. Average turnover per day was at ¥10bn.
The NAR meanwhile held 1,280 race days and 14,779 races in total on 17 racecourses with over 3.2 million attendees. Average turnover per day was ¥526.7m. The big talking point in Japan is of course the newly anticipated integrated casino resort sector which is expected to be up and running within the next five years.
THE IMPACT
As Coronavirus swept through the world it seemed at first as if Japan had managed to avoid the onslaught. The number of deaths was remarkably low early on, despite its aging population and high risk ratio.
A national state of emergency was declared on April 15, which was an expansion of an earlier state of emergency issued for Tokyo and six other prefectures earlier in the month. However there was no enforced lockdown and the government merely 'requested' people stay at home, whilst bars and restaurants suspended their business. It was a soft approach, but the Japanese adhered to it.
This limited restriction was lifted in late May, however, Coronavirus figures have since begun to increase with over 63,100 cases and 1,200 deaths by August 25.
The JRA ended its first half 2020 season on June 28 with sales of ¥1.47tr ($13.76bn), a 1.5 per cent increase compared to last year same period. Although races have been held behind closed doors from February 29, online betting has proved popular, whilst some OTB facilities were re-opened at the end of July with restrictions of hours.
By June 11, the Tokyo Alert was officially lifted and bars, pachinko parlours, game centres and cafes were free to open. Many pachinko parlours had ignored the earlier steps and had remained open during lockdown. Social media reported one particular parlour with thousands of customers queuing to enter.
A Ministry of Economy, Trade and Industry report said May revenues for pachinko dropped to ¥66.58bn a 77.5 per cent decline year on year and in June pachinko hall sales were ¥195.27bn down 31 per cent year-on-year. One operator, Okura Holdings, said it expected an 83 per cent fall in profit for the 11 months up to end May this year after temporarily closing 17 pachinko halls.
There is currently significant stagnation in the economic and social activity markets as a result of social distancing or closures. The unemployment rate is at three per cent with a total of 1.97 million out of work in May 2020. In reality these numbers don't apparently include the 4.2 million 'on leave' which takes the figures to 11.5 per cent.
Japan's first quarter 2020 GDP levels shrank by 2.2 per cent in January to March and the country has slipped into a recession worse than in 2008. In the fourth quarter of 2019 the economy had already shrank by 7.2 per cent due to last year's sales tax hikes and the US–China trade war. The Bank of Japan predicts a 4.7 per cent decline in fiscal 2020.
With around 32 million tourists coming to Japan last year a tourism campaign has now been launched to promote domestic tourism called 'Go To' with billions of subsidies to kick start travel to Japan's regions (excluding Tokyo). The government says it will pay half the cost of a holiday up to $186 per person per day, of which 70 per cent is a discount on travel and the remaining is paid as coupons redeemable at local businesses.
Meanwhile, all eyes have been on Japan's future casino industry over the last couple of years. It was predicted that Japan's casino market could be worth $15bn a year when all three resorts are open, whilst former Prime Minister Shinzo Abe wanted to welcome 40 million visitors by the end of this year to Japan and 60 million visitors by 2030 and believes casinos are the key.
POST-COVID OUTLOOK
by Koh Ueda and Shuhei Mikiya at Greenberg Traurig Tokyo Law Offices
Overview of Japan's casino regulation
Under the Act on Development of Specified Integrated Resort Districts ('Act"'), the process of obtaining the licence for the development and operation of IRs (including casinos) mainly involves:
(i) The adoption by Minister of Land, Infrastructure, Transport and Tourism ('MLIT') of national-level policies ('Basic Policies') which are applicable to all the prospective IR projects, and determine the details of IR/casino regulation;
(ii) The adoption by each local government having interest in the IR project of its own policies ('Implementation Policies') based on the Basic Policies, which are applicable only to the IR project contemplated by such local government;
(iii) The interested local governments' request for proposal ('RFP'), where the interested local governments will select and form a consortium with a private operator to apply for the MLIT's certification;
(iv) The MLIT's certification of up to three consortiums; and
(v) The application for a casino licence by the selected private operators of the three consortiums.
Expected plan of Japanese 'first casino'
When the public comment period for the Basic Policies ended in October 2019, it was initially expected that the Basic Policies would be adopted in early 2020. However, following a bribery scandal related to IRs in December 2019, the Basic Policies were assumably re-scheduled to be adopted by July 2020. Despite the re-scheduling, the Basic Policies have not yet been finalised or adopted partially because of the outbreak of Covid-19.
Impact of Covid-19 on policy
The outbreak of Covid-19 in Japan started at around the end of March or the beginning of April, and since then all international travel has been restricted. Because most of expected applicants of RFPs are foreign operators and they are unable to fully commit to RFP due to the travel restriction, the RFPs in Osaka and Wakayama local governments which have already adopted Implementation Policies and started RFPs based on draft Basic Policies, had to be postponed. On July 20, 2020, it was reported that the Japanese government postponed its adoption of the Basic Policies and the schedule is now in the air. Because the Basic Policies remain in draft form, some interested local governments have taken measures, such as postponement of the adoption of Implementation Policies (in the case of Yokohama) and postponement of the commencement of RFP (in the case of Nagasaki).
Future of Japanese casinos
Since only three private operators will be certified to operate casino in the first wave of IR openings, at least one of the interested local governments will inevitably miss the chance among the current four interested local governments: Osaka, Wakayama, Yokohama, and Nagasaki. If the application period for MLIT's certification is postponed, other local governments might join the IR race in the first wave of IR openings. If Tokyo, being the capital of Japan, or Hokkaido, being one of the most famous tourist destinations in Japan and at one point interested in the first wave of IR openings, join the race, the competition will be completely unpredictable.
IRs were expected to provide enormous economic synergy with the Tokyo Olympic Games initially scheduled for 2020 and Osaka EXPO in 2025. However, if the whole process is delayed due to the postponement of the application period for MLIT's certification, the first casino operation may not start until a while after these events, and the synergistic effects might not be as great as expected.
Koh Ueda has worked on real estate-related transactions with some of Japan's largest institutions and companies, covering various asset classes such as hotels, residences, offices, and shopping malls, while representing sellers, buyers, lenders, asset managers, and contractors. Koh has represented one of the largest IR/casino operators in an IR development project in Japan, and advised various IR/casino operators, investors, and banks in and out of Japan.
Shuhei Mikiya focuses his practice on gaming regulations, litigation and real estate. Shuhei has represented one of the largest IR/casino operators in an IR development project in Japan and has advised various IR/casino operators, investors, and banks in and out of Japan.