By
Lewis
- 28 July 2022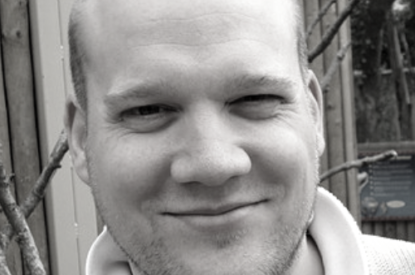 Are varying degrees of step-change within the boundaries of traditional slot mechanics truly innovative? David Newstead, CEO of Jelly Entertainment, discusses 'adapted innovation' and why true game-changers are few and far between despite the best efforts of developers to differentiate.
If you take the last 20 years, the industry's had its moments, but I can't think of too many occasions where the rule book's been torn up and key players have all jostled to make gains on an untrodden path. Having said that, the industry's probably been as innovative as it's had to be.
There's innovation, but then there's adopted innovation. Prime examples of slot successes borne from innovation that have gone on to be embraced by players are the Megaways and Slingo brands – and yet they both made their debut a good-few years ago and go to show that true game-changers are few and far between.
As for the term innovation? I do think it's used too loosely. This isn't to say that developers aren't trying to do different – but much of what I see is evolution, rather than innovation; varying degrees of step-change within the boundaries of traditional slot mechanics – for example, varied-reel arrays.
In real terms, slots have changed very little. This isn't to say that the steps developers have taken to offer more thrilling and entertaining experiences aren't evolving gameplay and to players' liking, I just feel it gets used too often.
Where do you think this hunger for innovation comes from?
As a developer, it's a way to differentiate in all the noise. It's a very crowded and competitive space and hitting on the 'next big thing' can transform a developer's perception overnight. We've seen it.
Given all the other channels and media that are vying for their time, operators are increasingly looking at ways to attract and keep hold of the players of tomorrow – and differentiated content is part of the package.
Inboxes are full of developers vying for operator attention so grabbing attention is key. Many slot developers are focussed on developing and delivering the latest innovation to the market.
Does everyone really need to be innovative?
Not necessarily. True innovation is a gamble for both developers and operators, and there are only a handful of examples where it has really paid off.
Slot games should be taken into the portfolio for a reason. There's many ways of categorising games but high-level differentiation – for which innovation is only a part – needs to give a clear answer to the question of what the point of the slot is.
Broadly speaking, content fits into one – or both – of two categories; Content that's better and takes more money, and content that's perceived to be better by the operator and improves the perception of the developer behind it.
Clearly, the ideal is for products to sit in both camps, and that should be the focus for content production, but there may be occasions where only one or the other is acceptable (or doable). But innovation isn't a prerequisite for a game to fit into either.
What is Jelly's content strategy?
Jelly's perception amongst the larger casino brands is that we're still a wild card developer, so our strategy is to deliver content that helps overcome this by developing content that resonates with players and performs for operators. Our product funnel is split into three categories.
Predator – a game that will beat a competitor's strong performer. This does not mean a copy! A Predator needs to be bigger, stronger, better.
Descendant –an improved game derived from successful content DNA.
Rebel – a new family of games. A Rebel game could appeal to the mainstream or could be niche but should strive to generate incremental revenue. Innovation plays a big part here.
Our strategy for the next 18 months is to shape our portfolio to have 20 per cent Predator games and 80 per cent Descendants, with Rebels appearing when there's greater momentum behind the business. Rebels are risky but if successful, can be incremental and move the needle.
How hard is it for smaller developers that perhaps lack the resources and connections with operators to innovate?
To innovate? In a lot of ways, it's easier for smaller developers because they're free to pour their vision into a product without worrying about the preconceptions of multiple stakeholders, etc. But the game idea is often the easy bit. There are bigger hurdles to jump.
Operators have moved from 'product focused' to customer focused game management. Operators more than ever are focused on key game content from reputable developers and that's a challenge if your content is seen as a wild card.
What is truly innovative in the online casino space at the moment?
Provably fair games are pushing the industry towards the next generation of player and will no-doubt enjoy mass adoption over the next couple of years.
Do you have any final thoughts on the subject of innovation?
Let's not downplay how difficult it is to be innovative in this space. This isn't for the lack of creativity at our fingertips – or ideas, but for such a young – and perceived to be agile industry, it's plain to see that it's still relatively hesitant to really go all-out and back what could be the next big thing. There's too much at stake.
There is an opportunity because operators increasingly want differentiated content as part of the package.