By
Lewis
- 29 April 2021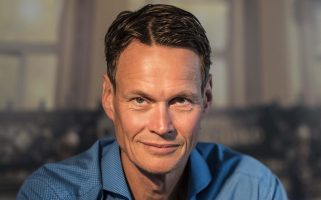 Jesper Kärrbrink casts his expert eye over the prominent issues facing the iGaming sector including the future of game provision and portrait mode optimisation. As a businessman whose burgeoning portfolio of interests includes Green Jade and Pariplay, we begin by discussing what attracted him to the gambling industry 15 years ago.
When were you introduced to the gambling industry in a professional capacity?
I first entered the gambling industry back in 2004 when I became the CEO of Svenska Spel. Prior to that, I had been CEO in several Swedish media companies. In 2008 I left the industry and took on roles at Eniro and Eurofloirst before gambling called me back again when I became the CEO of Mr Green Ltd in 2016.
Three years later, after the William Hill acquisition, I left Mr Green to become the Chairman in four different gaming companies: Green Jade Games, Pariplay CEGO A/S and Internet Vikings.
Was gambling an industry you had always looked to work in, or one you stumbled into?
While my experience was in other industries, I could see that the internet and mobile would transform the gambling sector which for me meant it was an incredibly interesting sector to work in. But no, I hadn't set out to work in the sector at the start of my career, however I am glad that I found my way to the industry over time.
Following your period as CEO at Svenska Spel, you left the gambling industry for over a decade before returning as CEO at Mr Green. What brought you back in 2016?
To be honest, I never really left. I was still Chairman of the Advisory Board at Vera&Johhn before it was acquired by Intertain. I also kept in contact with many industry colleagues over the years I was absent from the sector.
In 2016 I got a call from Mr Green Group CEO, Per Norman, and he asked if I wanted to help him develop Mr Green. It was a huge opportunity, so I became CEO of Mr Green's Malta subsidiary.
What attracted you to iGaming?
It is an exciting industry with plenty of competition driven by some truly brilliant people. For me, I was attracted to the intellectual challenges in balancing the fun of gambling with the need to ensure players do so responsibly and with the right protections in place.
This provides plenty of dimensions to a leadership role and means you are always developing and learning new things. Working in the industry can be frustrating but it is never boring.
As a figure now firmly entrenched within the iGaming space, what motivates you to keep expanding your reach to new business interests? How do you manage your time?
One of the upsides of getting older is that you acquire a lot of experience over the years and you reach a point where you can share this with a range of different companies. For me, this is really rewarding. I love seeing companies and people grow and knowing that I have played a small part in that.
Time management has always been one of my strengths. You get 24 hours in a day and I spend eight of those sleeping. The rest of the time I try to be as focused as possible and very present in what I'm doing, whether that is work or relaxing.
I think most young people struggle to do this – they are brought up in a time when you are easily distracted by a text message, email, Facebook notification, etc. and never truly focussed on the task at hand.
Research shows that we cannot do two things at the same time; we just break them up into shorter, linear tasks and convince ourselves that we are being efficient when, in reality, we are doing both tasks poorly.
What characteristics and traits do your current businesses share? How emotionally invested are you in the success of Green Jade Games and CEGO?
There are definitely similarities in the brilliant people I have the pleasure of working with but also how the businesses started; CEGO took a gamble and built an operator business based on in-house games in a way that no one else has. Green Jade, on the other hand, has gambled on developing the next generation of casino games.
But while CEGO is a mega success in Denmark and is now expanding into new markets, Green Jade is still in the start-up phase and as such the jury is still out as to whether it will be a big success or not.
Over 80 per cent of Spillnu's revenue is generated from in-house developed games. What was the rationale for adopting a strategy to focus primarily on in-house developed content?
Jacob Christensen, the founder of CEGO, studied the types of games being played on video lottery terminals in Denmark and decide to build games similar to these rather than taking generic casino content when he launched spillnu.dk.
He has since continued on this path by building the games that players like rather than pushing players to games developed by other studios – it's a truly innovative strategy.
How important was launch timing to the ongoing success of Spillnu?
If you ask me, timing is a large part of all successes – and failures for that matter. This is true whether talking about Coca Cola, Sony PlayStation, Facebook, Spotify or any other mega success. But then it takes some talent as well to leverage any luck that might come about with good timing.
Denmark is heralded as a great gambling role model for other countries to follow. Despite this, 2020 saw the lowest percentage growth increase since the gambling market's liberalisation in 2012. Is this the beginning of a plateau in the growth of the country's online casino market? Are you looking to expand elsewhere?
The underlying growth in the iGaming industry is still strong but markets like Sweden and Denmark with high online penetration (in general, not only iGaming) will always plateau at some point. This makes CEGO's full year growth in 2020 even more impressive. The next step is to expand this concept into more regulated markets where we expect to see rapid growth.
Contrary to Spillnu's in-house operator philosophy, Green Jade Games sells its content to operators. How do you see the future of game provision? Is there scope for both models to be successful going forwards?
I think we will see more focus on exclusive content developed specifically for individual operators. That being said, few will go as far as the approach taken by CEGO with its brands. This means there will always be room for game developers, especially those at the forefront of innovation like Big Time Gaming's Megaways and Green Jades' skill-based arcade games.
With a new wave of online casino players looking for a less traditional and more entertaining social experience, how should developers be looking to capture this new player demographic?
CEGO has been offering 'softer' games for years and it shows in the customer profiles and retention numbers, both of which are way ahead of industry standards. Green Jade is taking this to the next level by adding a gambling dimension to popular hyper casual game genres like puzzle, match-three, etc. This combines the best of both slot and video games.
Now mobile players are increasingly demanding one handed play, should games be optimised for portrait mode or is there still a case for offering landscape mode to desktop players?
Yes and no. Today, most games make use of just 25-35 per cent of the retail space in portrait mode and this is because most games are still developed for desktop play. But given that mobile play accounts for 70-80 per cent of total play time this could be seen as a failing strategy.
Having said this, we still need to offer games in landscape mode as well since there are player groups where, and times when, landscape is preferred. This is a challenge more and more studios are looking into.
How has the last twelve months impacted iGaming, both from a financial perspective and in terms of what players are demanding?
I believe most companies have managed the pandemic period well and some have actually thrived and driven growth over the past 12 months.
Those that were heavily dependent on Germany had a tough end to the year and pandemic-related regulatory changes in Sweden, such as the fixed deposit limit, hit regulated operators hard and ultimately to the benefit of offshore operators targeting players in the country.
Looking at the 'iGaming product' in general, we have seen steady development in what the industry is offering customers in terms of games, user experience and responsible gaming.
How do you see a post-vaccine iGaming world? Is it much different from what we see today?
Not really. Being an online industry, I think the impact of 'back to normal' will be insignificant. Most operators are going into this post-vaccine world with a lot of learnings and new experiences, and a much larger customer base.