By
William
- 27 July 2023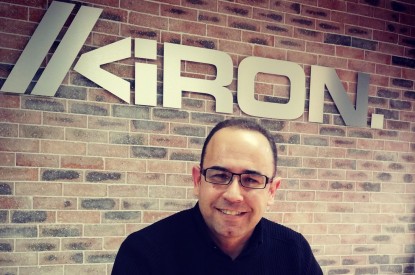 It is often said in business that "It's not the strongest species that survive, nor the most intelligent, but the most responsive to change." And while that sage-like advice is originally attributed to famed Naturalist, Charles Darwin, it is often used to reflect commercial growth efforts.
While Kiron Interactive still makes the most of its well-established foundations as a pioneer of Virtual Sports products, 2023 has also seen it spread its wings more in other directions, leveraging its position as an industry leader in Africa alongside its wider ambitions globally.
The first half of the year has been brisk for the provider and has been marked by several distribution agreements as Kiron has sought to make the most of its experience, reputation and local knowledge.
While it may be Kiron's backyard, it's still a vast continent that holds a lot of uncertainty for brands that are successful in the traditional heartlands of Europe but are yet to establish an initial foothold in Africa.
Kiron has a presence there in over 30 countries and has struck deals with a raft of suppliers such as Stakelogic, Playson and Raise Gaming to distribute an ever-widening portfolio of sports betting and casino products.
One such recent collaboration saw Kiron work with UK-based betting service provider SIS to launch its all-new, bespoke 24/7 channel, UK Numbers. A world-class, fixed odds, lotto draw channel, UK Numbers features the globally popular 49's live draw twice daily, presented by a team of energetic and well-loved presenters.
Offering the perfect solution to the high demand for such content, 49's is accompanied by the newer, higher frequency and high-margin 39's product, which features a draw of fewer numbers every three minutes. "As we continue to expand the reach of Kiron and broaden the scope of the services we offer and the number of partners we work with, collaborating with leading brands is key," said Kiron's Co-CEO Steven Spartinos.
"While we operate globally, Africa is where our roots lie, and as such, we offer unrivalled insight into the many diverse markets here. We're delighted to have struck so many partnerships so far – it's a testament to the reputation we have and a reflection of the hard work we've put into growing our profile and presence over the years.
"We've now got the largest portfolio of products we've ever had, supported by amazing proprietary content and our growing library of third-party assets we're proud to be able to help champion."
While Kiron's diversity in content has been boosted by the recent influx of those keen to take advantage of its mastery of Africa, it still maintains a laser focus on its core products and having been the recipient of serval industry awards in recent years, it's clear that the industry admires its offering too.
Virtual horse racing was the product that began it all for Kiron and it remains hugely successful today. Since its launch, it has benefitted from almost constant improvement and evolution and more recently has received an upgraded bet market selection.
Kiron's horse racing packages and its entire proprietary library are delivered via its BetMan omnichannel remote gaming server (RGS), which provides a fully hosted and managed turnkey virtual games betting solution.
The fixed odds betting platform allows players to bet on Kiron's virtual games in retail stores, online, mobile devices and self-service betting terminals. It allows players to become fully immersed in a rapid play experience and offers access to various virtual sports across multiple bet markets.
BetMan's flexibility and Kiron's growing presence across global markets have resulted in a record-breaking performance, returning bet count per day figures in March 2023 of four million while May exceeded that by a significant margin, seeing over 6.5 million wagers placed.
Numbers such as these simply back up the confidence that Kiron has in BetMan as a delivery system for its content with its Co-CEO shining a light on the environment which allows BetMan to perform. "We're always trying to push the boundaries of what is possible in our product and service development and don't place any kind of ceiling on what can be achieved," added Spartinos.
"As a result of this mindset, we've managed to accomplish truly great things and nowhere is this more evident than with our BetMan omnichannel RGS. It gives us all-important confidence to launch new products that share the agility, flexibility, and efficiency of the platform they are delivered through."
Great things are on the slate for the rest of 2023 too with a host of projects partnerships and products on its roadmap, Kiron isn't resting on its laurels, rather it is moving with the times and responding to the ever-evolving consumer demand.
Darwinism in iGaming? Perhaps a little dramatic, but Kiron's growth is undeniable and ensures that it continues to compete with the best.