By
Phil
- 15 April 2015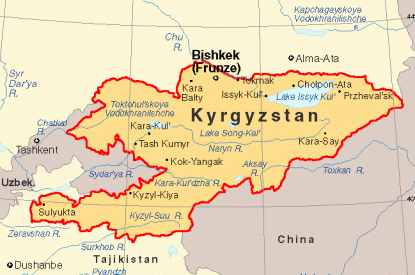 The Kyrgyzstan government has now prohibited all forms of gambling and betting with President Almazbek Atambayev signing in the Law 'On Amendments and Additions to Certain Legislative Acts.'
The Kyrgyz parliament outlawed casinos and slot machine facilities on January 1, 2012, having adopted the 'bill to ban gambling in the territory of the republic' on September 29, 2011. It has now followed this up with a ban on sports betting and bookies.
The amendment states: "The law eliminates the basis for the creation of conditions of adverse impact on the moral and mental state of people who are fond of gambling, especially the younger generation of Kyrgyzstan. In their view advertising is designed to build and maintain an interest in alcohol and tobacco products, as well as contribute to its implementation. It is aimed at reducing the number of financial offenses, reducing the crime situation in the country, the prevention of social problems caused by gambling minors and vulnerable segments of the population. This Law will come into force 15 days after its official publication."
The ban on casinos has not been an overwhelming success with over US$200,000 being 'exported' from Kyrgyzstan each day as a result of clandestine casino activities in the country. Whilst there are no officially registered casinos in the republic, private residences have opened with one casino in operation. They are proving difficult to locate and to close.