By
Phil
- 1 November 2018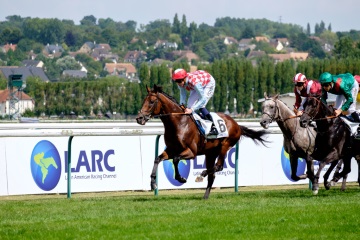 SIS (Sports Information Services), the leading supplier of 24/7 betting services, and Tote Media Ltd have agreed an extension to a deal to distribute live pictures and data from the Latin American Racing Channel's (LARC) racecourses, to fixed odds retail and online operators across the globe.
The two-year rights extension expands SIS's Latin American racing portfolio to over 4,500 races per year, with races from Chile, Argentina, Brazil, and Peru, and includes some of the top racecourses in the region, such as Hipódromo Chile, Club Hipico Santiago, Hipodromo de Valparaiso, Hipodromo Concepcion, San Isidro, Monterrico and Gavea.
This latest agreement complements SIS's recent deal with the Kranji Racecourse in Singapore, further bolstering an international portfolio of premium horse racing from the UK & Ireland, Dubai, Mauritius, Australia, and South Korea.
All of these races will be made available within SIS's 24/7 Live Betting Channels, which offers 24/7 betting events for retail and online, providing bettors with a betting opportunity every three minutes.
Simon Fraser, Head of International Racing at SIS, said: "We are very pleased to have extended our deal with LARC. This deal enables us to deliver an increased number of races from South America to our bookmaker partners globally. This quality live racing content further enhances our 24/7 betting offer, which offers live races in every time zone, for retail and online channels."
Horacio Esposito, Director at Latin American Racing Channel (LARC), said "We are thrilled that our racing content will continue to be supplied by SIS to betting operators around the world, further positioning Latin American racing as some of the best racing from around the world."