By
Phil
- 1 March 2016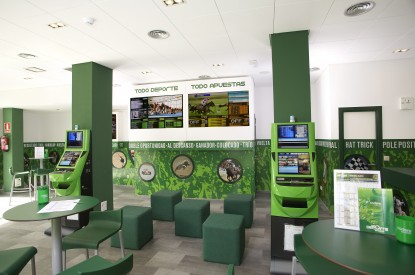 Spanish multinational Codere has reported that operating revenues in 2015 increased by 18.3 per cent to €1,639.5m mainly due to the improved results in Argentina, Italy and Panama.
In Argentina, revenue increased by 39.4 per cent compared to last year and stood at €681.8m. Improved revenues were due mainly to the appreciation of the Argentine peso when compared against the dollar and against the Euro. Codere also reported increased volumes in their gaming rooms in most markets.
According to Codere's latest report, operating income was also helped by the appreciation of the dollar against the euro in Panama. However, a decrease of €2.7m was recorded in Colombia mainly due to the devaluation of the peso against the euro (14.8 per cent).
In its report the company highlighted a number of recent developments in the Latin American gaming industry in particular the new gaming tax imposed on operators in 2015 in Panama. The new tax applies a tax on cash withdrawals from casinos of 5.5 per cent. However the new tax is not applicable to its largest operation in Panama – the racino located at the Presidente Remon race track in Panama City.
The report also highlighted the fact that Colombia's gaming control board Coljuegos has begun the connection of all slot machines in Colombia to a government centrally controlled server. The gaming board has divided the timetable into three stages with full compliance for the industry set for September 30, 2016. The tax regime will also change with operators having to pay either a fixed rate per machine or 12 per cent of revenue generated per slot – whatever is the highest amount.
Adjusted EBITDA for the fourth quarter amounted to €70m due to good performance of revenues in key markets and a profit margin derived from efficiency measures taken in recent quarters. In the full year, adjusted EBITDA growth rose to €280m an increase of 31 per cent from €213 million the previous year. As a result of these improvements operating income reached €124m compared with €21m in 2014. However, expenses associated with the process of financial restructuring of the company and the deterioration of the euro and Latin American currencies against the dollar moderated the positive trend in revenue and operating income. As a result Codere closed 2015 with a loss of €113.2m.