By
Phil
- 27 June 2014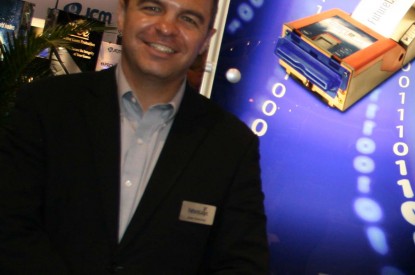 FutureLogic has received its first international sales order for its TableXchange printer/scanner with a major casino operator in Latin America.
This announcement comes on the heels of a tremendous showing at the Bally Systems EMPOWER 2014 The conference was recently held at the Mohegan Sun, where the TableXchange device was showcased at the Bally and FutureLogic booths.
John Edmunds, CMO of FutureLogic, said: "FutureLogic is once again at the forefront of delivering innovative TITO solutions designed to enhance the player's experience and streamline casino operations. The successful International launch of TableXchange puts us in an ideal position to offer operators anywhere in the world the ability to take full advantage of their existing TITO infrastructure by creating a common currency throughout their property and extending TITO to their table games. With TableXchange in place, casinos will observe reduced operating costs by minimizing chip fills and associated resources, while customers will spend more time playing instead of waiting for chip fills or waiting in long lines at the cash cage during busy times."
With the ability to buy-in or cash out at table games, the TableXchange printer/scanner provides a bridge between slots and tables, helps casinos identify valuable crossover players, and ultimately enhances the casino/property experience.
With chips remaining at the table, the TableXchange device further increases operational efficiency at tables, cash cage, and kiosks by significantly reducing the resources associated with chip refills and cash handling throughout the property. Moreover, many casinos are now delivering promotional content to the player via TITO printers at slot machines.
The TableXchange printer/scanner can be integrated into promotional couponing systems such as the PromoNet couponing solution, allowing casinos to also deliver coupons at table games.