By
Phil
- 28 October 2016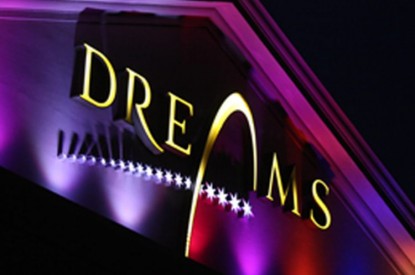 Sun Dreams is moving ahead with its plans to expand further into Latin America with the announcement that it has agreed to the terms of a new loan worth US$150m through the BCI, BBVA, Banco Estado and Banco de Chile banks.
The operation is part of the merger process of Dreams and Sun International as it seeks to expand in Latin America. The purpose of the new loan is to help refinance the company's existing financial liabilities, lengthen the term of its debt from 4 to 10 years and release collateral. This will strengthen the financing structure of the merged company in order to adequately address future projects which are now being considered in their business plan.
The merger was finalised earlier this year when the merger was approved first by Chile's Gaming Board in May and then The Panamanian Gaming Control Board in June. The Latin American operations of Sun International, including the Monticello in Chile, Ocean Sun Casino in Panama City and a project near completion in Colombia, will be merged in the deal which will see Sun International expanding its presence in the region.
In May it was announced that Sun and Dreams plan on investing US300m in Latin America the lion's share of which could be invested in Peru according to corporate finance manager of Dreams Claudio Tessada. Speaking to local newspaper Diario Financiero he said that the three primary markets for the company will be Brazil, Peru and Chile but the main focus in the near future will be in Peru due to uncertainties in the other two markets.
Sun Dreams it is believed will also be taking part in the upcoming tender process for the licenses in Chile and is also about to open a new casino in Panama. Sun Dreams operates six casinos in Chile and has recently expanded into Peru where it operates four smaller gaming establishments in Lima. In addition the company is also looking to expand in the capital where, according to local news reports, the company is evaluating a possible large scale resort and casino which would also encompass a convention centre as well as a slot parlour with an investment estimated to stand at around US$250m.
The new company will have a total of 13 properties distributed in four countries and a total of 6,650 slot machines and around 295 gaming tables. The merger creates Latin America's largest gaming operator valued at around US$400m.