By
Phil
- 27 July 2015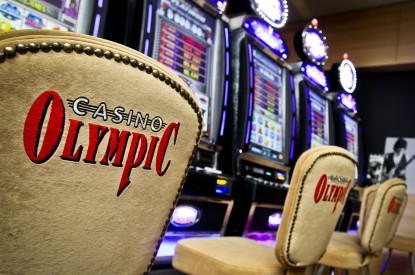 Latvian subsidiary of Olympic Entertainment Group (OEG) signed an agreement to acquire 100 per cent shareholding in Latvian casino operator SIA Garkalns and its subsidiary SIA Post-Nevada.
According to Madis Jääger, CEO of OEG, the agreement follows directly the Group's strategy by which it is constantly on the lookout for promising expansion opportunities both in new markets as well as in countries where the brand of Olympic Casino in already well-known and highly valued. "We are in the middle of a year of intense expansion – in addition to the acquisition in Latvia we are working on a large project to enter the market in Malta and at the same time we are building our flagship casino and the first Hilton in the Baltics," Mr. Jääger said.
The two companies to be acquired, Garkalns and its subsidiary Post-Nevada, have 20 slot casinos in Latvia, ten of which are located in the country's capital city Riga and ten in the regional cities, and have a total of 432 slot machines. In 2014, the companies had revenue of more than EUR 6 million, which accounted for four per cent of Latvian casino market, and the companies employed 245 people. The nominal value of the share capital of SIA Garkalns is EUR 1,991,553. The parties agreed not to disclose the price of the transaction.
"The plan is actually very simple – we will bring the acquired casinos into compliance with the standards of Olympic Casino and with that significantly increase their success," Mr. Jääger said, reminding that close to two years ago OEG already acquired one much smaller competitor in Latvia and that had only positive effect to the company's results.
On the completion of the transaction OEG will own 57 casinos in Latvia. The completion of the transaction is dependent on the ordinary conditions, including the approval from the Latvian Competition Council. The casinos to be acquired will be brought into compliance with the quality standards of OEG within one year, after which they will be rebranded as Olympic Casino.
Up to now, Olympic Casino had 37 casinos in Latvia with 1,056 slot machines and 19 gaming tables. In 2014, the Latvian subsidiaries of OEG had revenue of approximately €48m and employed 679 people.
With more than 2,600 employees, Olympic Entertainment Group is the largest provider of casino entertainment in the region. OEG is a full member of the European Casino Association (ECA). Today, the Group operates casinos in Estonia, Latvia, Lithuania, Poland, Slovakia, Belarus and Italy. OEG shares are traded on the main list of Tallinn Stock Exchange and the Warsaw Stock Exchange. All casino operators of Olympic Entertainment Group are responsible enterprises that notify their clients of the dangers associated with gambling.