By
Phil
- 19 September 2017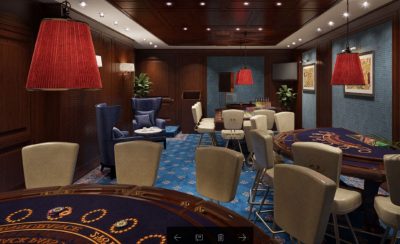 Storm International is to open Shangri La Casino Riga in the Latvian capital in mid-October, becoming the fourth casino operated under the brand.
The new casino will be located in the heart of Riga and only 20 minutes away from the international airport.
SL Casino Riga is aiming to become one of the best casinos in the city with an Art Deco style throughout.
Every detail was created for the comfort of the guests. The premises of the new casino in Riga are located on two floors, on the ground floor there will be a cozy sports bar and a hall with modern slot machines. On the second floor will be halls with gaming tables.
Following good Shangri La brand tradition, there will be a VIP casino area called. X.O. specially designed for guests who prefer a private atmosphere and high stakes game.
Storm already operates casinos and slot halls in Germany, Armenia, Georgia and Byelorussia with the Shangri La brand popular in Georgia, Armenia and Byelorussia.