By
William
- 16 May 2023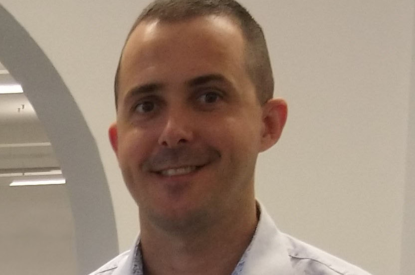 Adam Doyle, Head of Gaming – Platform at LexisNexis Risk Solutions, explains why the added pressures brought by a cost-of-living crisis means operators, betting providers and casinos across bricks-and-mortar and online must now step up and protect those who need the most help.
From staying at home to watch TV instead of having nights out, to finding cheaper ways to feed your family, to embracing the art of the staycation – the cost-of-living crisis is hitting more and more people around the world right now.
As inflation rises and the war in Ukraine continues to affect global trade prices, it's clear that the rising cost of living is affecting many areas of our lives – including the amount of disposable income that people have available for activities like gambling.
Although many of us are tightening our belts, some gamblers – those already classed as high risk – are being tempted into betting more often, driven by the need to win and ease the pressure on their daily finances. A survey of 4,202 people, carried out in February by YouGov for GamCare, which provides advice and support for those with gambling problems, suggests this trend is on the rise.
The study found over half (51 per cent) of respondents were concerned about their financial situation, up from 46 per cent in 2022. Among gamblers considered to be at high risk of gambling harm, those worried about their finances increased from 45 per cent last year, up to 57 per cent. And 16 per cent said they'd gone to a public place during the last 12 months simply to stay warm.
The survey also reveals that 42 per cent of the high risk gambler demographic plan to gamble more, possibly because this is their way of 'winning big' and solving their financial problems. Equally concerning, of those gamblers with only a slight risk of engaging in harmful gambling habits, 18 per cent said they would also be gambling more to cope with their increased financial pressures.
Behind these numbers are human stories; of people whose lives are dominated by financial concerns and who see gambling as a potential way out. Whether it's parents who want to provide the best for their family, or young single people seeking looking to boost their income – behind every high-risk bet is a person driven by a personal motivation.
In its report, GamCare said its staff had encountered people who spent time in betting shops just to keep warm. It's clear that a warm casino offering free hot drinks and cheap snacks to playing customers will also increasingly become an option, especially for those already familiar with the gambling world.
But this will only increase their exposure to regular gambling, and it therefore falls increasingly upon land-based casinos, as well as gambling operators, to ensure these people do not play their way into more financial trouble.
The real danger is that high-risk gamblers will not only play to feed their addiction but also to keep themselves in a warm, comfortable place for longer, gambling out of necessity rather than for any kind of pleasure.
For online gambling operators, vulnerability looks different and can be identified by looking at data and standard deviations around play patterns, transactions and behaviour, as well as automating affordability checks. But this isn't the same for land based casinos.
Vigilant observance of player behaviour by land-based casino floor managers and customer service staff will become even more vital because these staff members are the front line in protecting the vulnerable. They're the ones who will notice troublesome betting patterns, or see signs or behaviours that suggest the person may need support.
Encouraging more people to gamble, or to gamble more is a short-term strategy for the gambling industry during a time of rising costs. Having clear and robust strategies to support players at risk of harmful gambling behaviour is now as important as having a widespread marketing campaign and a range of attractive first deposit offers.
The gambling industry always works hard to carve out a responsible position within society. The added pressures brought by a cost-of-living crisis means operators, betting providers and casinos, both bricks-and-mortar and online, must now step up and protect those who need the most help.
It's a challenge that the industry, and those who gamble, cannot afford to ignore.