By
Phil
- 14 November 2022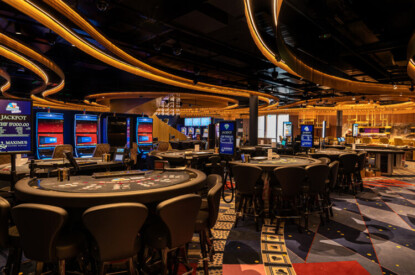 After the rejection of the initiative to ban casinos in the state parliament and the set date for the referendum, Lichenstein's Casino Association has highlighted that the sector offers a 'strictly controlled gaming experience' and has moved to clarify the false statements made in public.
After the Landtag rejected the initiative Casino Ban" of IG VolksMeinung in its session of November 2 2022, the government was instructed to call a referendum in accordance with the People's Rights Act. The government must by law order a referendum within 14 days, which must be held within three months.
The government has set the date for the referendum on the initiative request of the 'casino ban' to amend the state constitution on Sunday, 29 January 2023.
Sandwiched in between Austria and Switzerland, Liechtenstein spans a length of just 62 square miles, making it one of the smallest countries in the world with a population of just 40,000. Whilst casino density in Liechtenstein doubled in 2019, Casino Austria International took the decision at the start of the year to close its casino in Balzers. MCL-Resorts opened Casino Maximus in Schaan in Lichtenstein on May 11 taking the total to six casinos.
The high number of casinos per head in Liechtenstein has caused concern for some, however as the Casino Association said: "The casino association understands such concerns and sees no economic basis for so many casinos in the future. Both the government's moratorium and the measures already taken prevent further growth and accelerate the consolidation of the market situation. For these reasons, a ban on casinos is not necessary. Well-known experts do not see a solution in a ban. Experts call for active player protection that quickly identifies problematic gambling behavior and shows the guest solutions."
The association confirmed that its members would be committed to active player protection. "In combination with the strict legal requirements, this enables efficient and successful prevention work," the association informed. "In contrast to online gaming offers, which can be used completely uncontrolled and 24/7, Liechtenstein casinos offer a strictly controlled gaming experience."
"Due to the legal requirements, the casinos spend very high amounts and human resources on prevention work every year. Employees are trained, problematic players are addressed and, where necessary, excluded from the game. All this no longer exists with a ban."
The country's casinos paid over CHF 28m in gambling levies last year as well as corporate taxation. "No economic sector in Liechtenstein is taxed as heavily as the casinos," the association said. "There is also problematic behavior with alcohol, food, tobacco, and much more. In all these areas, our society has opted for a liberal approach, in which the individual bears responsibility and society protects those who do not assume their responsibility by means of effective regulatory requirements."