By
Phil
- 16 December 2022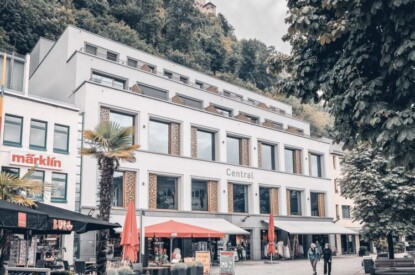 Liechtenstein is welcoming a new casino this weekend with Castle Casino opening in a pedestrianized part of the capital of Vaduz.
The total number of casinos in Europe's fourth smallest casino recently fell from six to four following the closures of 96 in Balzers and Casino Maximus in Schaan with the Castle opening bolstering the quota back up to five.
The Casino im Städtle, which had been announced for some time, received the casino license from the gambling supervisory authority at the Office of Economic Affairs on December 14 2022 and will start regular operations on Friday, 16 December 2022. The casino offers a wide range of gaming on two floors, starting with 120 slot machines and eight gaming tables as well as boasting the longest bar in Liechtenstein.
Launched by Liechtenstein investors, Castle Casino is the first and so far the only casino in Liechtenstein that is owned completely by Liechtensteiners. The management consists of Michael Moosleithner and Thomas Banzer, who previously worked at Casinos Austria Liechtenstein, and Eros Ganzina, who most recently acted as Gaming Manager at the Grand Casino in Bendern.
On January 29, 2023, a referendum will take place on a potential casino ban in the country. No new casino applications will be accepted until 31 December 2025.