By
Lewis
- 2 November 2020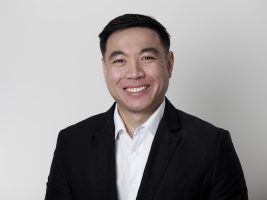 Lightning Box's Michael Maokhamphiou explains why having a sixth sense for player preferences enables the slot developer to produce successful games across multiple gaming verticals.
How have your slot games performed across land-based, online, mobile, and social in recent months?
As with other suppliers who work across the industry verticals, the last few months have been something of a mixed bag.
The spread of the global pandemic and the localised lockdowns that followed were bad news for anyone associated with land-based casinos and retail betting. We were no exception and have had to put some projects in the UK, Greece, and the U.S. on ice for the time being.
As the shutters went down, however, the players from these venues sought alternative gaming opportunities as respite from the frustration of social isolation. As a result, we saw a 20 per cent boost in online revenues during May and June.
We were also able to continue releasing games via our platform partners without disruption. As for social, it has been steady and we have released a tailored version of Chicken Fox, one of our hit games, with our new client 'Ruby Sevens', who are one of the top social casino operators.
What all of that proves is that being able to vary your portfolio for different players in different settings is always going to be advantageous. And never more so than in difficult times when one particular vertical takes a hit.
Few slot developers in the industry continually produce successful games across verticals. How do you manage it?
It's hard to point to one single factor, but we like to think that having a good balance in a tightly knit team is important. Our co-founders Peter Causley and David Little have a wealth of gaming experience and other, younger members contribute crazy new ideas.
Between us, we focus on producing game mechanics that appeal equally to casinos and their players. That has allowed us to produce a strong range of games that are available across large parts of Europe and North America.
We play an awful lot ourselves and have developed a sixth sense for that player sweet spot; what works for them and what engages them to play our games. Good maths models that work in the three gaming verticals are an important role in that, obviously. But our design team is a big part of our success too. Every team member contributes to the end product. We're lucky that the level of creativity that generates often gives us a dilemma when deciding what to produce next.
What are the most common challenges you face juggling between the various platforms? Is managing this balancing act more difficult than people may think?
The biggest challenge is often deciding which game design or maths model is suitable for what platform. Sometimes it's a bit of guess and we use an all-platform release to give us the performance data in order to decide. On other occasions a good way to test a new game is to see how it performs on social.
If it appeals to players, we can look at converting it to real money in either the online or land-based environments. We have been primarily focused with online over the past decade, however, so it is not so much a balancing act for us as we continue to release the majority of our content there.
Do your team of producers, mathematicians, illustrators, animators, and musicians work across land-based, social, and online? How do you manage the various assets between platforms?
Our design team works across all verticals. They are cross-functional and skilled in multiple areas of production. That allows us to tailor design and production tasks towards the different verticals when required. It also helps to have our team members who have previously working in a mixture of land-based, online and social gaming companies.
We're also familiar with the different requirements across each vertical and have a strong working relationship with our partners, which allows us to supply the most appropriate assets in an efficient manner. A great example would be our hit game Chicken Fox which is available and performs well in all three verticals.
Is mathematics the biggest differentiator between the verticals?
It is, but the look, feel and gameplay of a slot is another factor to consider when differentiating between the two. We find that most online games lean towards a 96 per cent RTP variation which is acceptable in most regulated online markets. This allows us to have one variation that caters for a majority of the online vertical.
In land-based, however, there can be multiple RTP variants depending on the jurisdiction in which the game is being played. Where we are in New South Wales, Australia for instance, an 87 per cent RTP is permitted and can be set by the venue. But there may be additional RTP variants available, such as 90 per cent and 92 per cent, to appease the operator or other Australian states.
In the past, land-based has had more advanced design mechanics. Yet with the relative technological freedom of online not being tied to quickly ageing technology of slot cabinets, online slot design now leads us to the cutting edge. This I not so much the case in social, as the online math variant can and does work well there.
How has your design focus shifted between platforms since the global pandemic, if at all? Has the development process of your online games changed to accommodate and retain land-based players who have migrated to online platforms because of Covid-19?
It hasn't at all, in truth. We remain on even keel and the goal is to continue to produce quality and entertaining slot games for players to enjoy.
Our process remains the same and the central focus is game design with the intention of appealing to players regardless of the vertical. The land-based experience our co-founders bring to the party lends a solid foundation to the online slots, particularly when it comes to design elements. Based on this, we hope to attract land-based players who are transitioning online due to the pandemic.
Do you expect land-based games to return to pre-lockdown performance levels, or has Coronavirus altered the balance between land- based and online gaming for the foreseeable future?
It's hard to say at the moment. It all depends on how the world is able to contain the virus and ensure player safety in the coming months. Although casinos have already started re- opening since June, there are restrictions and guidelines which limit the maximum attendance. This will inevitably have a detrimental effect on performance levels.
The opening of new online markets in North America in the near future will see growth regardless of the Coronavirus situation. European Countries and states in the U.S. are looking to claw back losses by regulating online casinos and raising money through taxation. If and when we get back to normality, the growth of online may have a long-lasting effect on land-based. Time will tell.
Where is your primary strategic focus in the longer term? What platform has the greatest growth potential?
Our primary strategy is to continue to provide quality slot games for all gaming verticals. We want to have a games portfolio that is diverse and attractive. Our strength is in our range and the goal is always to be able to cater for any customer in the regulated gaming space.
Understandably, online appears to have the biggest growth potential based on the current economic situation. To see many countries interested in regulating online in their territory demonstrates its potential.
Michael Maokhamphiou is an experienced operations and programme manager at Australian slots studio Lightning Box with over a decade's worth of experience in the gaming industry. Prior to joining Lightning Box, he worked in a number of roles at SG Digital and Konami.