By
Phil
- 8 January 2018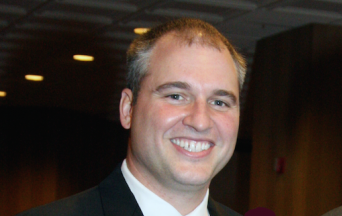 Certus Technologies has announced that Phil Katsaros has joined the company to lead its North American business as its Chief Executive Officer for Certus Gaming USA.
Mr. Katsaros will report directly to parent company Certus Technologies' Chief Commercial Officer, Kurt Quartier.
Kurt Quartier commented: "I am delighted that we have appointed Phil Katsaros as our CEO for Certus Gaming USA. For much of Phil's career at IGT, he worked for me in the European and Asian markets and proved to be a valuable asset in assisting the company through a period of record growth in these markets. His all-round experience and customer-focused approach will be key as we deliver The Connected Casino by Certus to North American operators and reach our goal of becoming the leading provider of marketing-driven gaming solutions."
Phil Katsaros commented: "I couldn't be more excited to join Certus. Certus' management team is second to none, and The Connected Casino they have developed is truly a ground-breaking solution for the gaming Industry. It's an honour to join such an accomplished team and I look forward to introducing our solutions to the US and Canadian markets very soon."
Mr. Katsaros brings 20 years of gaming industry experience serving in a variety of leadership roles in areas including business development, sales, audit as well as technical and regulatory compliance. Most recently he served as the Head of Business Development for North America for Inspired's Virtual Sports business. Prior to that, he was at IGT for 10+ years in various roles helping IGT to grow its casino supply business throughout Europe, Asia and N. America.
Mr. Katsaros began his gaming career with the Nevada Gaming Control Board where he ultimately served as Special Agent in the Corporate Securities Division. Prior to entering the gaming industry Phil was an IT professional in the banking industry. He received his Bachelors of Business Administration degree in Accounting from the Eastern Michigan University. CERTUS Technologies LLC, is a Luxemburg based company which develops and delivers cloud-based systems solutions for the gaming industry. CERTUS solutions are leading the way in allowing operations to connect with gaming customers in new and innovative ways, using real-time business analytics and a US patented industry leading marketing automation engine.