By
Phil
- 10 July 2023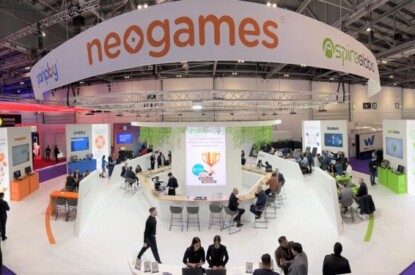 NeoGames, a technology-driven provider of end-to-end iLottery and iGaming solutions, announced today the election of Steve Capp to its board of directors as an independent, non-executive director following the approval of the company's shareholders at the 2023 annual general meeting.
Following his election to the board, Mr. Capp was appointed as the chairperson of the audit committee and as a member of its compensation and nominating and corporate governance committees. Following such appointment, the Company has received notice from Nasdaq that it has regained compliance with Nasdaq Listing Rule 5605(c)(2)(A) requiring that the audit committee be comprised of at least three independent directors within the requisite cure period allowed for under the Nasdaq Listing Rules.  
"Steve is a highly experienced executive who brings leadership, deep expertise, and professional experience to our board," said Moti Malul, Chief Executive Officer of NeoGames. "Steve will be a valuable addition to our board."
Mr. Capp has 35 years of experience in the gaming and financial services industries. From January 2019 until April 2022, Mr. Capp served as EVP and CFO of Bally's Corporation , a regional gaming and hospitality company. During this time, Bally's was taken public and subsequently acquired and integrated more than 20 entities, including casino hotel properties and internet-based companies in the daily fantasy sports, free-to-play, sports wagering and iCasino spaces. Prior to Bally's, Mr. Capp was a director and financial consultant at Right Angle, a financial and strategic consulting firm, from April 2011 until December 2018. Mr. Capp served on the board of Bally's predecessor private company, Twin River Management Group, for approximately seven years and as a director, advisor or consultant for several other private gaming, hospitality and technology companies.   Within the gaming industry, Mr. Capp has also served as EVP and CFO for regional gaming and hospitality company Pinnacle Entertainment, Inc. He began his career as an investment banker with Bank of America Securities and Bear Stearns & Co. Mr. Capp holds a finance degree from the University of Arizona and an MBA from the Wharton School of the University of Pennsylvania.