By
Phil
- 19 July 2023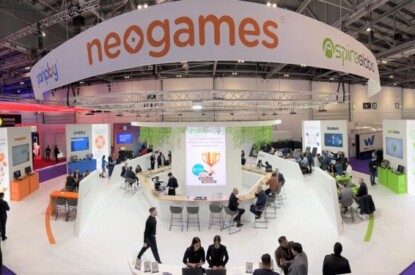 NeoGames, a technology-driven provider of end-to-end iLottery and iGaming solutions, announced today that its shareholders have approved the adoption of the previously announced Business Combination Agreement by and among Aristocrat Leisure, Anaxi Investments Limited, a Cayman Islands exempted company and wholly owned indirect subsidiary of Parent, and the Company, and the statutory continuation of the Company from Luxembourg to the Cayman Islands.
Approximately 86 per cent of the Company's outstanding shares were voted, with over 99 per cent of votes cast in favor of all proposals. This shareholder approval is the first of two shareholder approvals required to effect the proposed acquisition of NeoGames by Aristocrat.
The Continuation is subject to satisfaction of certain conditions, including receipt of all required gaming, antitrust and foreign investment regulatory approvals.
Completion of the proposed acquisition will occur by way of the merger of Merger Sub with and into the company, which will take place following the Continuation and the satisfaction of certain closing conditions, including approval by the company's shareholders holding at least 66.7% of the shares entitled to vote and present or represented at a second shareholder meeting.
This approval represents one of the substantial milestones towards completing the proposed acquisition.
Aristocrat and NeoGames are working together to progress the steps required to complete the proposed acquisition, which is expected to occur during the first half of fiscal year 2024.