By
Lewis
- 14 November 2014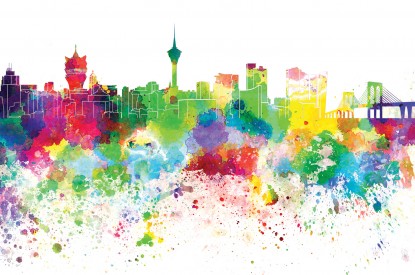 The Gaming Standards Association (GSA) is playing a major role in the upcoming Macao Gaming Show and Summit, which takes place November 18-20 at the Venetian Macao. GSA is a co-organiser of the Summit, which is the conference section of the show. GSA President Peter DeRaedt is a featured speaker at the Summit and will address the topic "The Impact of the Pace of Change on the Gaming Industry."
DeRaedt said, "I am a strong believer in and supporter of the Macao Gaming Show and Summit. This event will provide attendees with a tremendous opportunity to hear what top gaming experts have to say about latest regulatory issues, hottest growth areas for gaming in Asia, gaming best practices and online gaming. This is an important event, and GSA encourages our global membership to attend."
GSA has a long history in Macao. In 2010, GSA founded a working agreement with the Macao Polytechnic Institute (MPI) to educate the industry's next generation of engineers specially trained on GSA standards.
"Our partnership with MPI has enabled the Institute to produce new graduates who have an in-depth understanding about the intricate technical aspects of the gaming industry. MPI's work has led to immediate employment of the current students by operators in Macao," DeRaedt said.
Additionally, the Macau Gaming Equipment Manufacturers Association is a GSA Affiliate Member.
Macao Gaming Show (MGS) is the first major gaming show in Macao organized by Macao. It is the gathering place for global gaming professionals eyeing the fast growing Asian gaming market.
The Macao Gaming Summit is the conference that is held together with MGS. More information is available at www.macaogamingshow.com.
Established in 1998, GSA's members represent a wide cross section of the global gaming industry.
Global Gaming Business Magazine named GSA's Game to System (G2S) Protocol the "Best Productivity-Enhancement Technology." Casino Journal magazine named it one of the "Top 3 Most Innovative Products" and Casino Enterprise Management put it on the list of "Top 10 Slot Floor Technologies."