By
William
- 21 November 2022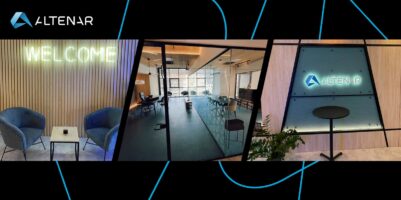 Altenar has announced plans to greatly increase its presence in Malta. Located in Pendergardens Business Centre, St. Julians, the sportsbook provider's new office will accommodate the company's increasing headcount, which includes significant growth in the IT departments.
To celebrate the expansion of its new office, Altenar held a party on the 11 November, inviting clients, partners, friends and local media.
Agnieszka Chowdhury, HR Manager at Altenar commented: "With the new office, our capacity has increased at least double. We have added not only a new working place but also meeting rooms, break areas and communal spaces to create a great employees' working environment."
"Creating an environment where employees can work, relax and collaborate will have a significant increase in employee morale and loyalty. This will definitely better address the needs of partners and will have a significant impact on a great and healthy company culture."
Altenar's services to licensed gaming operators encompasses sportsbook, managed trading services, mobile-first delivery, customised IT-based development and risk management. The company is licensed to operate across 13 global jurisdictions, including the UK, Malta, Romania, Ontario, Spain, Denmark, Sweden, Bulgaria, Portugal, the Netherlands, Colombia and the Baltics.