By
Lewis
- 24 July 2020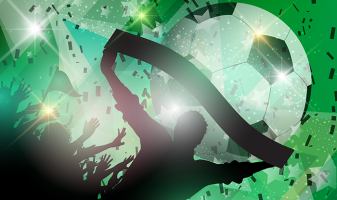 Banach Technology has announced its latest partnership with Betsson Group that will see the operator roll out Banach's Match and Player Flash Markets, a new product suite which enables customers to bet on selections in any match.
These partitioned segments vary in their quick-fire markets, covering simple binary outcomes around propositions such as what will happen in the next minute of a game or how a player will perform in a stipulated five-minute period.
Betsson will also be launching Banach's next generation of football player-proposition markets, which track individual player performance across a series of criteria in any given game. This allows Betsson's global customer-base to benefit from granular-level betting on their favourite players across all of the major European leagues.
Mark Hughes, CEO of Banach, said: "As top-class live sport continues to return from the sidelines, we're delighted to team up with Betsson to improve player engagement with a new series of props markets that can be effortlessly localised to any given region or sport.
"Banach's trademark innovation is helping its global partners differentiate themselves in a variety of markets where domestic operators need localised content to stand out in a homogenous space and speak to personalised modern trends in engagement around specific moments or individual players, especially in-play."
Joakim Thor, Product Director for Sports at Betsson Group, added: "Banach is allowing us to further expand our betting offering and introduce an additional layer of entertainment in our product. With Player Props, customers can bet on their favourite players in different forms. Whilst, with Flash Markets, we're adding even more pulse to live betting and allowing customers to bet on different actions in the game.
"Over the past couple of years, we have invested heavily in our sportsbook and have made tremendous progress and improvements. With Banach's technology, we are continuing on this journey of further strengthening our offering and football product."