By
Lewis
- 10 May 2021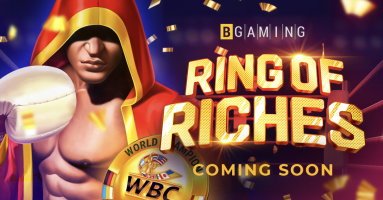 BGaming has struck a deal with World Boxing Council that will result in a new game, WBC Ring of Riches.
"BGaming is honoured to be partnering with WBC, the major name in professional boxing. If we take a look back in history, the greatest fights are always accompanied by the casinos' atmosphere. This is classic.
"And now, with everyone going digital, this is the perfect time to come up with a new classic. We have been in the industry quite a while now and this is fascinating, yet challenging to introduce sports into a slot game," commented Marina Ostrovtsova, Director of BGaming.
Mauricio Sulaimán, WBC president, added on the cooperation: "Boxing and iGaming have much more in common than it seems, I feel very happy with this outstanding alliance. Being part of a huge entertainment industry is motivating as we are united with passion and excitement. Now it's time to give everybody a chance to feel like a WBC champion!
"We're very delighted to take part in the process of creating a game that, no doubt, will be appreciated by many boxing lovers."
The WBC. Ring of Riches slot will be released in the second half of May.