By
Lewis
- 12 November 2014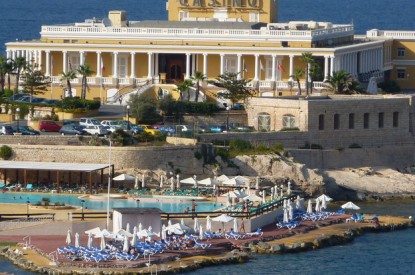 Dragonara Gaming, the operator of the Dragonara Casino on the Mediterranean island of Malta, has filed a protest in local courts regarding the decision to award a casino concession to Eden Leisure. Last month Eden Leisure announced a €31m investment in hotels, conferenceing and casinos as part of an overhaul of the Bay Arena in Malta. Central to the development is the completion of a casino integrated into the InterContinental Malta, which is due to close for three months from the beginning of February next year for the redevelopment work to commence. It is understood that a European casino operator has been recruited to manage operations of the casino.  However, Dragonara Gaming's complaint centres around its allegation that the licence tender for the casino was "reverse engineered" and the selection process was littered with administrative flaws.
Dragonara claims that although the administrative shortcoming alone were reason enough to block the process, "the selection process was also characterised by an abuse of power, because it was designed and led in a way to achieve a goal which the law euphemistically describes as "inappropriate." The aim, Dragonara explained "was that of awarding the concession to Eden, whatever the offers." It added that the process was "reverse engineered" and the decision was taken before the process commenced.
Last week, Eden Leisure Group requested that a court refuse the application for a warrant of prohibitory injunction requested by Dragonara Gaming Ltd against the Privatisation Unit. Dragonara Gaming applied for the injunction in October, alleging flaws in the process which resulted in the proposal submitted by Eden Leisure Group being selected as the preferred bid for a new casino concession.
According to local news, Dragonara Gaming, which have a 10-year concession on the Dragonara Casino in St Julian's, were also selected for a second concession. The company is contesting the decision by the PU's evaluation committee, saying that the original expression of interest was for one casino concession, and that its offer for an up-front cash offer was three times that offered by Eden Leisure.