By
William
- 8 November 2021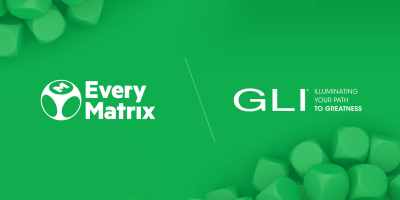 EveryMatrix has appointed Gaming Laboratories International to conduct a programme of audits of its technology platforms and operations against the WLA-SCS:2020 standard.
The audits will assess EveryMatrixs' current policies and procedures to ensure they align with the World Lottery Association Standards as part of their strategy to strengthen their business with State Lotteries. The work is expected to start in Q4 of this year as part of a three-year cycle.
Jakub Stefka, GLI Account Manager EMEA, explained: "We are excited about working with EveryMatrix in support of their business plans to continue to grow into the lottery market.
"GLI is an associate member of the World Lottery Association with over three decades of experience working with lotteries around the world, so we have the knowledge and understanding required to carry out lottery audits in multiple jurisdictions."
Stian Hornsletten, CCO of EveryMatrix, added: "We welcome GLI's audit since we are keen on further expanding our presence in the sector. Our platforms currently support billions of transactions for over 100 licensed operators, including existing WLA member lotteries.
"Certification to the WLA-SCS:2020 standard will prove that our technology and operations are among the best in the world and will provide the security and reliability demanded by the WLA market."