By
Phil
- 3 February 2023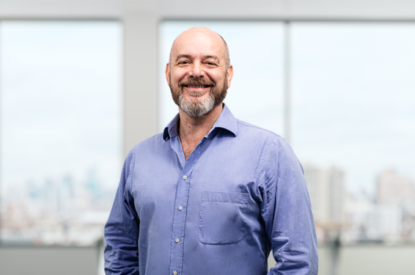 EveryMatrix's Q4/end of year update shows record financial performance and Gross Profit ahead of expectations across all business segments (Casino, Sports, and Platform) since it was founded 15 years ago, achieving its second largest signed contract alongside a positive sales pipeline and strong cash balance.
Annual Gross Profit (Gross Revenue less direct costs to game suppliers) increased by 26 per cent Y/Y in 2022 to €65m (51.3) while Q4 Gross Profit rose by 39 per cent Y/Y to €19.4m with a three-year CAGR of 40 per cent.
Strategic diversification and a broad client base of more than 200 global customers saw EveryMatrix further diminish the impact German regulation had on Gross Profit in the Casino segment with strong comparable figures reflecting the core business' continuous growth.​
Excluding Germany, Group Gross Profit for the rest of the world increased by 43 per cent Y/Y and 113 per cent between Q4 2020 and Q4 2022. Every month of 2022 from March onwards recorded higher Gross Profit results, with November the first €6m month and December the first €7m month.
The company also achieved its best year for sales signing 149 new deals worth more than €25m per year, including 14 turnkey,​ 18 tier-1, and 7 US contracts.​
Ebbe Groes, Group CEO of EveryMatrix, said: "It has been a phenomenal year on so many levels with records broken in every area of the business and every business unit contributing to our best 12 months yet. Equally pleasing is that we foresee this strengthening with several imminent landmark tier-1 launches in Sports, Casino and Platform set to contribute to even greater success and enabling us to continue to invest in future growth.
"This could not have been achieved without the extraordinary effort, expertise and energy that our teams and individuals across multiple global locations have consistently shown throughout 2022, with a very special mention to our friends and colleagues in Ukraine who we are committed to unconditionally supporting at all costs."
The final quarter of 2022 was of particular significance to the Sports segment with a big tier one win for the OddsMatrix team. EveryMatrix beat 25 bidders to win the tender for the Hungarian lottery company, Szerencsejáték Privately Held Company Limited, providing it with an end-to-end suite of advanced digital sports betting software solutions and services for its online brand TippmixPro.
This bolstered what was already a good year due to the earlier signing of German-focused operator bet-at-home to replace its existing platform with EveryMatrix technology.
The Casino segment reported yet another record quarter with record Gross Profit of €8.9m, 43% Y/Y growth. Casino is expected to continue this strong growth trajectory in 2023 with further investment within the commercial team.
The company signed 28 new client wins signed across all products.
It won the Hungarian Lottery tender ahead of 25 competing bids taking EveryMatrix to six WLA customers – second largest win in deal value in the company's history
Szerencsejáték will benefit from turnkey online technology as the company's first WLA win with sports as the key product. It also signed a deal with CasinoEngine owned by Kingmakers,​ a leading operator ​in Nigeria. It went live with first US customer BetMGM; obtained licensing in Michigan, third U.S. state after West Virginia and New Jersey​
Continuing to support our Ukrainian staff; operations remain unaffected.​ In Q1 2022, the Company initiated a welfare support programme for its Ukrainian staff. From Q2 2022 onwards the Company has offered continuous support to Ukrainian staff and large cash donations to supporting causes exceeding EUR 700,000 for the year. At the period end, operations remain unaffected, and most exiled staff have returned to Ukraine.