By
William
- 8 November 2021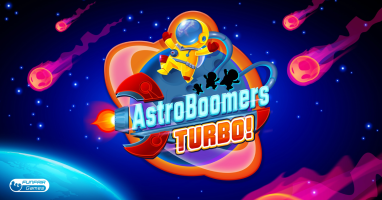 FunFair Games has released its latest title, AstroBoomers: TURBO!, is a fast-paced version of the studio's first multiplayer release, AstroBoomers: To The Moon!.
The game offers quicker and simpler gameplay, an updated UI and higher multipliers with maximum wins up to 10,000x – increased from 2,500x in the original title.
Players must choose when to exit the rocket wisely if they are to beat their fellow astronauts and reach maximum wins, in a game that offers player-determined volatility.
Players place their bet before lift-off, the rocket then climbs on its quest to the moon through a sea of incoming meteors. Players can eject the ship at any time, however, staying on board for as long as possible before the rocket explodes will see them reach their max win potential.
Lloyd Purser, COO of FunFair Games, commented: "We're really excited to announce the launch of AstroBoomers: TURBO! a new and enhanced version of the game that kicked-off our multiplayer offering earlier this year.
"Since the release of our debut title, we've learnt a lot about our player-base and how to make an extremely successful crash-style game. In this latest release we've increased the excitement yet again with a huge 10,000x multiplier, faster gameplay and an improved UI."