By
Lewis
- 27 October 2020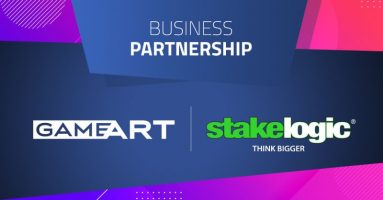 GameArt has become the latest studio to partner with Stakelogic and take advantage of its Greenlogic programme. GameArt will now have access to over 500 operators worldwide through the Stakelogic developer's partner platform, boosting GameArt's global presence and introducing their content to new markets.
The Greenlogic programme, using its latest innovation, 'The Enriched Wrapper', allows studios to add their slot content to Stakelogic's portfolio, meaning they can concentrate fully on the game development process with the operator integration carried out by the Stakelogic team.
Stephen van den Oetelaar, CEO of Stakelogic, said: "Our Greenlogic partner program has been an unparalleled success to date, and this is only emphasised by GameArt becoming the latest studio to sign on.
"It is our aim at Stakelogic to provide the very best gaming content available, either through our own talented in-house studio or via the impressive capabilities of independent studios who may be finding it hard to gain a foothold in such a competitive market place, or choose to fully focus on game development.
"GameArt is a stellar signing for Greenlogic and we look forward to working with their team for many years to come."
Stefano Picone, CEO of GameArt, commented: "This is a pivotal moment in GameArt's history and one which demonstrates the level of excellence our dedicated team have reached in the art of game development. Being able to offer our extensive library of games to even more operators across even more markets is a very exciting prospect, and one which we intend to grasp with both hands."