By
Phil
- 8 July 2015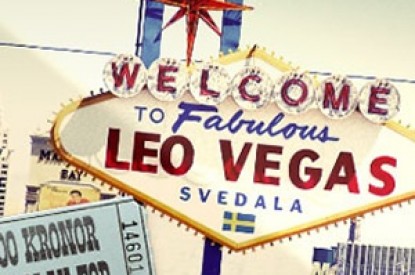 Gaming technology provider Genii has signed up with LeoVegas to take its innovative Spin16 product line.
Spin16 is patented technology from Genii that utilises the full area of touchscreen devices and the ubiquitous swipe action. This means that players can swipe up, down, left and right, producing a far more immersive slots experience.
Nick Barr, Genii sales director, said: "LeoVegas is one of the strongest and most dominant operators in the online gaming space and we are delighted that they have chosen to partner with Genii to further enhance their casino offering. Working together with LeoVegas is testament to Genii delivering the best in innovation and creativity. With LeoVegas leading the way in mobile casino we are very excited about what lies ahead."
Robin Ramm, co-founder of LeoVegas.com, added: "The partnership with Genii solidifies our commitment to delivering the best mobile gaming experience possible, whilst staying at the forefront of mobile gaming technology. We're excited to provide a fully interactive mobile gaming experience for our customers."
The multi-directional spin in Spin16 is not just a cosmetic feature but it also has a real effect on the game outcome. The second phase match game results in multiplier bonuses on any payline wins for matching the house pick, which adds an extra layer of excitement on every spin.
There is also a 'spin cold' and 'spin hot' feature where players can choose to follow the direction which is currently the coldest or hottest based on live results from other players online at the time.
Spin16 games are supported on Windows, Apple and Android platforms and are available on desktop, tablet and mobile. New Genii operators can take individual games on-demand through an API supporting seamless wallet integration.
Genii, licensed in UK and Malta, boasts a games portfolio of 130+ multichannel games designed to enhance player experience.
These games are managed through Genii's Insight back office, driven by the real-time Intuition Engine which uses push technology to communicate key information to back office users through the expressive use of colour, motion and visualisation.