By
Lewis
- 27 May 2021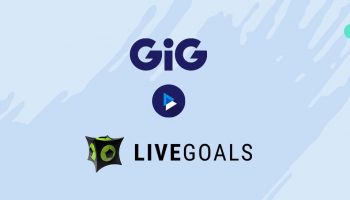 Gaming Innovation Group's media affiliate business, GiG Media, has launched a new version of sports betting and live streaming site Livegoals.com with partners Interamplify, a Spanish digital marketing company.
The site, which was founded in 2005, has been given a redesign to give it a unique look and feel and to provide users with an improved user experience when accessing the online betting and live streaming product.
With the new site, users can follow live scores from all the major football leagues in the world, and receive updates on matches from leagues including the Premier League and the La Liga to local leagues in their own country.
In addition, the new user-friendly design allows users to pin the matches they're interested in and receive instant notifications when live events are happening. Livegoals.com also provides users with information about the best odds on the games they're following, and lets them compare odds both pregame and when the game is live.
Jonas Warrer, CMO at GiG, commented "I am excited to launch the new version of Livegoals.com, which is part of our ongoing initiative to recycle domains to drive growth and sustainability.
"In addition to creating a new user-friendly design, we have also added some exciting new features to improve the user's experience, such as the pin feature, which will allow users to pin the matches they're interested in, and receive instant notifications when live events are happening."